October 22, 2013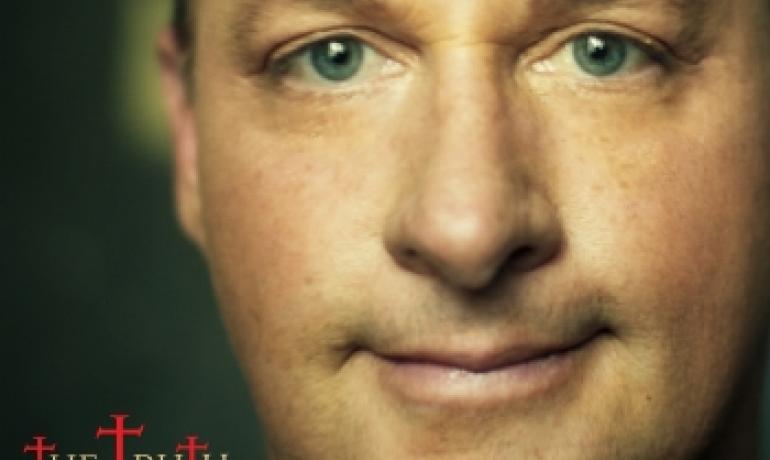 Nashville, TN -- Award-winning singer-songwriter Gary Chapman returns with THE TRUTH, due on November 5th from Music Row-based Merf Music Group and distribution partners Elevate Entertainment and Syntax Distribution. The long-anticipated collection of songs is the first studio album from Chapman since 2002.
THE TRUTH features sixteen new studio recordings, with special vocal appearances from some of Chapman's friends and family. Allison Krauss joins him on "If God Had a Front Porch," John Rich and Tanya Tucker show up on "The Rough Crowd," and Rebecca Lynn Howard sits in on "When I Say." On a more personal level, Chapman's daughter Sarah sings on "Put it in His Hands," and his wife Cassie duets on the Christmas-themed, "All About a Baby."
For well over three decades, Chapman has seamlessly blurred the lines of contemporary Christian pop, country and southern gospel, racking up an impressive list of Dove Awards, GRAMMY nominations and writing credits for legendary artists such as Kenny Rogers, Alabama and Wynonna. Chapman is also widely remembered as the host of TNN's popular "Prime Time Country" television series and the "Sam's Place" concert series and radio program.
While it's been a decade since Chapman's last studio album, he has hardly sat idle. Chapman wrote, produced and directed the documentary "The 8th of November" for country duo Big & Rich, successfully helmed the content assets of professional football's "School of the Legends," and launched the popular "A Hymn A Week" online song and stories series, which was inspired by singing many of gospel music's timeless standards at his ailing father's bedside during his final days. 
"Singing those hymns I grew up with helped me remember what music is for," recalls Chapman. "This project has nothing to do with money, but everything to do with genuinely touching someone's heart and offering healing. I have no delusions of grandeur at this point in my life and I am pleasantly embracing a place where it really doesn't matter a whole lot to me what anybody thinks, and I say that with zero arrogance or perceived distance."
Chapman has been busy at home as well. He and wife Cassie just welcomed the birth of their adopted baby daughter, Eva Rose, earlier this year, while the proud father continues to beam with pride over his son Matt and daughters Sarah and Millie, who've since spread their wings for school and successful careers respectively. 
THE TRUTH is the most transparent window into Chapman's heart and soul throughout his entire career, and even if it doesn't match the past's multi-platinum sales statistics, he simply hopes it will show listeners his true self. "My family is my life, they're everything to me really, and my local church is also a primary focus where I serve as an elder," says Chapman. "I'm excited for people to hear what I have to say about it all and I'm also very anxious to get back on the road, not only to play, but also to connect with everyone again after all this time. I just want to keep singing. It's one of the things I was born to do." 
Source:
Nashville Publicity Group