August 11, 2015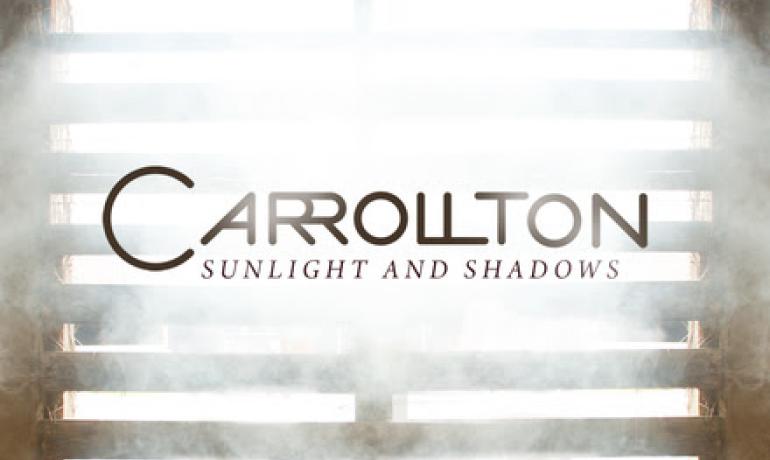 Nashville, Tenn. - The roots rock band, Carrollton, will release their second project for Centricity Music, Sunlight and Shadows, September 18th. The eight-song EP was produced by Tedd T (for King & Country, Newsboys), Christopher Stevens (Michael W. Smith, Mandisa) and Carrollton, and features five original songs that were co-written by the group, along with three acoustic tunes from the Jetlag Studio sessions. These sessions allowed the band to capture a part of what they do at their live shows by stripping things back and telling stories in a more simple and intimate way. Sunlight and Shadows delivers Carrollton's signature vocals and exceptional musicianship, while spotlighting the growth and maturity of the band since signing with the label in 2013.
Known for their powerhouse stage performances, Carrollton is connecting with audiences across the country and growing a legion of faithful fans. The first single from the new project, "Let Love Win," gained 14 adds the first week and is receiving early radio airplay from WJLZ/Norfolk-Virginia Beach, VA, KADI/Springfield, MO, KFIS/Portland, OR and WHPZ/South Bend, IN.
"First and foremost, I believe 'Let Love Wins' has a high likelihood of being a favorite for Life 107.1 listeners a year from now," says Dan Raymond, evening air personality, KNWI/West Des Moines, IA. "More than that, it's the classic message of the Gospel, told in a way for a specific generation to hear that God's love alone is the ultimate force of hope and positive change in each of us."
"Let Love Win" has six songwriters that include four band members of Carrollton. The song comes from the hearts of these writers as they have witnessed, like the rest of the country, the unending string of violence that began earlier this year. The lyrics deliver God's message of peace, even when we are facing some of our darkest hours. We believe Your love is the strongest way/You're tearing down walls and You break our chains/Even in this darkness hope will rise again/When we lay down our weapons we will let love win/Lord we lay down our weapons and we let love win.
"The love of Jesus is the only hope we have to break the chains of hate," explains Justin Mosteller, lead vocalist and guitarist for Carrollton. "'Let Love Win' is a song of conviction that we wanted to sing night in and night out to remind ourselves what Jesus has called us to do. We feel strongly that in all things love should be our first step and the only thing we shout."
Justin continues, "When we began recording 'Let Love Win' in the studio, the chorus said, I believe Your love is the strongest way. But when we played it in the tracking room, there was a news channel on mute in the midst of covering the Baltimore riots. That day, the song switched from a personal declaration to an anthem for the Church with the changing of one word, 'I' to 'We.' We hope people come alongside us and let love be the way we confront darkness and let hope rise again."