September 05, 2012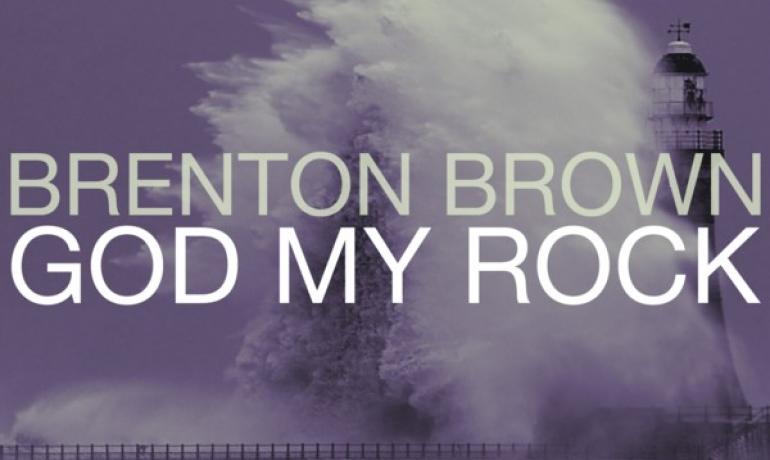 Renowned modern worship songwriter/artist Brenton Brown releases his fourth full-length album, God My Rock, Oct. 2 from Integrity, with distribution in North America by Provident Music Distribution. Marking Brenton's first live solo record and first live worship project since the Vineyard UK's release of Come Now is the Time and its all time best-selling album Hungry, God My Rock features six brand new songs and new versions of many of Brenton's worship classics all recorded with his band, The Worship Republic (Daniel Ornellas - bass, Ben Showalter - drums and Scotty Murray - guitar), in Dayton, OH in front of 4,000 energized high school age students at a Dare2Share event.
The songs on God My Rock came to life at this youth evangelistic mobilization organization event earlier this year and follows a two-year touring stint for Brenton and his band that started at Hume Lake Christian camps. "The pace and energy of this album," says Brenton, "comes straight from so many of these amazing times of worship we've spent with middle and high schoolers over the last two years."
Leading up to the recording, longtime friends Brenton and Paul Baloche teamed up to pen the anthemic first radio single and title track from the album. Taking a queue from the famous hymn of old, "Great is Thy Faithfulness," the modern day expression in "God My Rock" points to the unshakeable truth of God's reliability.
In addition to the title track, many of the new songs on God My Rock stem from local church roots, reflecting Brenton's relationships and partners in ministry. "I will never forget the lady who ran to the front even before Will had finished speaking, asking, 'Is this real? Is this happening? Can I get saved right now?'" remembers Brenton sitting backstage getting ready for Will Graham to make his appeal at a Billy Graham Evangelistic Association event. "It was so moving and unforgettable. I was so grateful when the lines 'Jesus take all of me, I run to You, I run to You' came to me, in a small way capturing the specialness of those nights."
An 'altar call' song ("Jesus Take All Of Me (Just As I Am") was created out of that moment, while a 'communion song' was written at a worship leader's retreat with Saddleback's Travis Ryan ("Jesus My Victory"), a 'doxology' was written at a Baptist youth camp an hour outside of Lubbock, TX ("Send Us Out"), and a 'pre-sermon' song was written with Harvest Bible Chapel worship leader Andi Rozier ("Word of God").
Along with these compelling new songs, God My Rock features favorites like "Hosanna," "Glorious," and "Humble King," as well as a newly crafted "Everlasting God" that merges with John Mark McMillan's "How He Loves." The album also includes newly recorded and previously unreleased tracks "I Saw the Light" and the popular Americana version of "Like the Angels."