July 21, 2015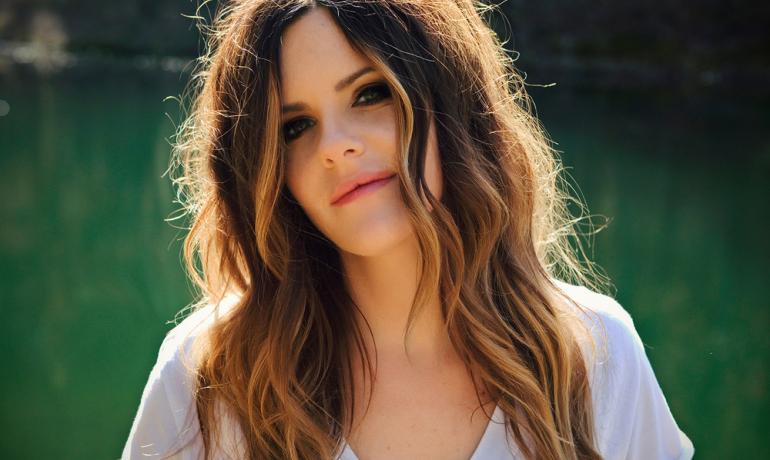 Nashville, Tenn - On May 12, renowned songwriter and worship leader Mia Fieldes released  Ashes with Essential Worship/Provident Label Group. For the first time in her thriving career, Fieldes expands from writing solely for others to sharing her own voice on her debut EP.
While focusing for years on a career in songwriting and worship leading, Fieldes has never stepped out as a recording artist until now. "For me it's always about serving others, bringing the right song for others to carry," Fieldes shares. "I just want to be no. 1 at being no. 2, so it's definitely a step of faith doing a project like this. Having said that, it's not really a transition from 'writer' to 'artist'—but more 'writer' who, for this season, is saying 'yes' to carrying a few songs."
Beginning her writing career when she was just 13 years old, "I prayed with a pen so many nights. Over and over again I would write 'God, one day I want to write songs about You that go all over the world.'" Answering those prayers in more ways than she imagined, at 17 Fieldes moved to Sydney and became part of Hillsong Church's worship team. Her songwriting career thrived as well, writing songs that would go on to be recorded by Hillsong Worship and UNITED, along with award-winning hits recorded by For King & Country ("Proof Of Your Love") and Francesca Battistelli ("He Knows My Name"). Fieldes has also collaborated with such artists as Michael W. Smith, Meredith Andrews, Matt Maher and Kari Jobe, among others.
Along with her songwriting, Fieldes currently leads worship at The Belonging Co. in Nashville, where she now resides. Whether she's before an audience or behind the scenes, it's all about worship for her. "Worship is a response. I don't want to complicate it. One of my biggest joys is giving people songs they can respond with in their own way. When I can give people some sort of framework for their own unspoken prayers, or faith for the season they are walking through, there's nothing better than that."
Fieldes also seeks to encourage others as she sets the stage for encountering Jesus. "I'm not thinking 'How can I impress people with clever lyrics or intricate melodies. I'm thinking of the contractor who's had a hard week at work, or the mom who's just found out her kid has ADHD, or the 12-year-old girl who's really lonely at school. How can I make it easier for them to see God and give them something that's going to help them lean into Him and what He's saying? Lifting your eyes is always harder when you're going through something difficult. But if you give people songs where they can lay their cares in the hands of God, look to His kindness and remember that He is with them, that's a wonderful thing."
Today, just as in her teenage years, Fieldes says, "I believe in the power of songs. I have seen them become such a massive part of my own journey. I just want to keep bringing songs that play a part in the journey of others, that in some way the words or the melodies would be moments in their story of overcoming, rejoicing, trusting and knowing that He is everything He promises."