March 06, 2014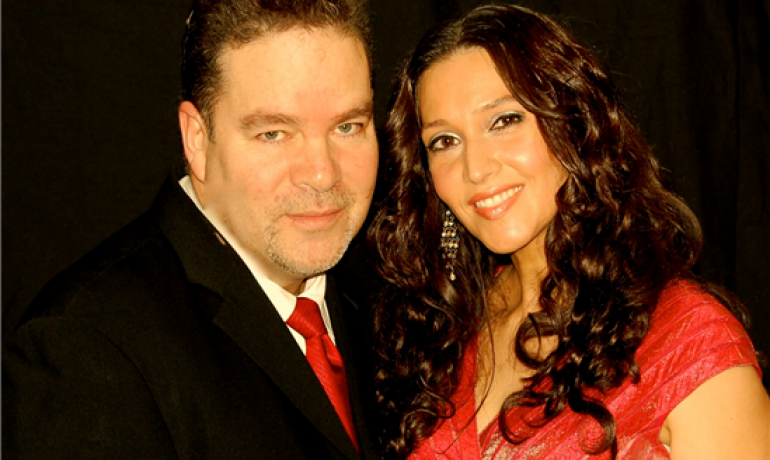 Angelo Petrucci, of the musical duo Angelo and Veronica, has been named the new Director of Music at mega church, Word of Life Christian Center in the greater Denver area in Colorado.  Pastors Tim and Gayla Bagwell have pastored Word of Life for 29 years.  In 2000, construction was finished on a 14 million dollar building with 100,000 square feet located in Lone Tree, Colorado.  Pastor Tim Bagwell has been in ministry over 40 years and has authored 5 books.  Pastors Tim and Gayla have partnered with ministry greats such as Dr. Oral Roberts, Bishop TD Jakes and many others.  Word of Life Christian Center is known worldwide for the powerful prophetic and evangelistic ministry that delivers a bold and uncompromising message.
Pastor Tim Bagwell states, "I am excited to announce the music ministry of Angelo & Veronica Petrucci is joining forces with us at Word of Life Christian Center.  We've known the Petrucci's for close to 20 years and are so thrilled that their exceptional musical gifts and talents will be leading our Praise & Worship and developing our music ministry at large.  It is going to be a great step forward for Word of Life having Angelo as our new Director of Music.  We are excited the Petrucci's are going to relocate to the Denver area and we are so thankful that this couple, who are so filled with talent and character, are the newest members of our Word of Life Team.  Their unique musical style and exceptional vocal talent, coupled with the great anointing on their lives, will enhance and elevate every worship service to another level."
Angelo Petrucci is a Berklee College of Music alumni, whose musical career has spanned nearly 40 years. Angelo has been an ordained Worship Pastor since 2009.  Most widely known for his part in the duo, Angelo and Veronica, with 7 albums to their credit and 3 Dove Awards including Contemporary Black Gospel song of the year and Urban Album of the year.  He has also produced albums for artists such as Israel Houghton, Aaron Bagwell, Atlanta Gospel Choir, Angelo & Veronica, and Veronica Petrucci.
Angelo and Veronica Petrucci and their family will be making their move from Nashville, Tennessee to the Denver, Colorado area in the Spring of 2014.  Veronica Petrucci continues to travel with her newly released album, Made It Out Alive featuring Fred Hammond, John P. Kee, Mississippi Mass Choir, Shirley Murdock, Canton Jones, Will Champlin of "The Voice" and others.  She will soon be releasing her first book based on her testimony, How I Made It Out Alive.