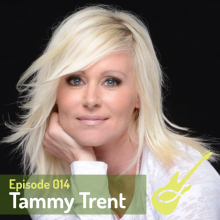 I'm excited to welcome Tammy Trent to the podcast. Tammy has released a half dozen albums, her first one back in 1995. She is an author and popular speaker and has quite a story to tell about how her community of friends and her relationship with Jesus helped her through the loss of her husband and best friend. You won't want to miss this conversation!
Tammy Trent: Website, Facebook, Instagram, Twitter.
And of course on our page: Christian Music Archive.
Christian Music Archive Links: Website, Patreon, Facebook, Instagram, Twitter