July 01, 2013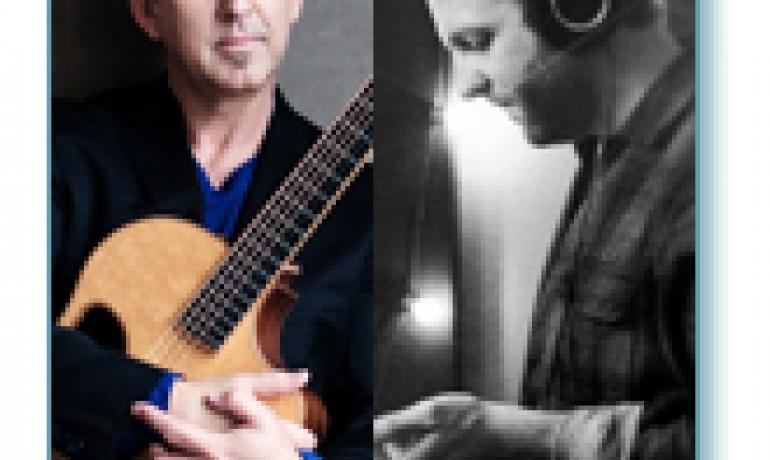 NASHVILLE, TN - Israel Theme Tours is proud to announce that Christian music icon Wayne Watson and special guest, singer-songwriter Andrew Greer, will be joining together to take their fans to Israel, January 12-21, 2014. The 10-day, VIP-style tour of the Holy Land will offer fans a once-in-a-lifetime vacation experience for the entire family.
Watson and Greer will join the tour group each day for a variety of activities, including intimate performances and exclusive fan access with plenty of photo opportunities. Travelers will follow in the footsteps of Jesus, explore the ruins of the ancient port city built by King Herod, experience the Western Wall and the ancient city of Jerusalem, float in the Dead Sea, visit Yad Vashem (Holocaust Museum), roam the beaches of Tel Aviv, experience baptism in the Jordan River and much more.
"Seventeen years ago, I took my first trip to Israel," says Watson. "I've not been back since and I'm really looking forward to visiting again. It defies description. I wasn't prepared for the impact of standing at particular sites and replaying the world-changing, eternal events that took place on that ground. Everyone, at least once in a lifetime, should visit the place where our faith took shape, where the Lord took on human form and where our eternity was settled once and for all. Come with us! This could be your time! Together, we will make memories that will last your whole life."
The tour is limited to 50 travelers, and registrations are being accepted now. Families and travelers of all ages are welcome. The cost per traveler is $2,895.00, which includes roundtrip airfare from New York City, 4-star hotels and resorts in Israel, daily breakfast and dinner, air-conditioned bus with WiFi and more. For international travelers that want to make their own flight arrangements, "land only" packages are available at a reduced price. A deposit of $300 is required at the time of reservation. Payments plans are available and all major credit cards are accepted. For more information, go to www.israelthemetours.com/waynewatson.
Source:
Nashville Publicity Group