October 18, 2012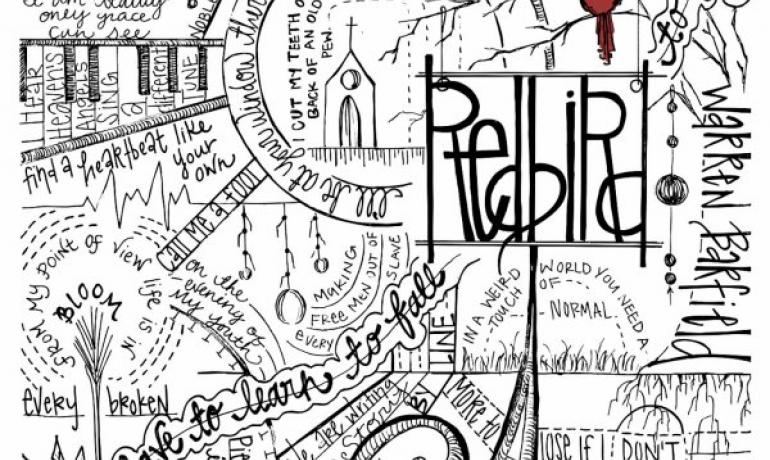 NASHVILLE, Tenn. — Warren Barfield, one of Christian music's most acclaimed singer/songwriters and in-demand touring artists, returns with Redbird, his first studio recording in four years. Produced by GRAMMY® Award-winning songwriter/producer Wayne Kirkpatrick; Platinum-selling recording artist Bryan White; Bo Rinehart, Bear Rinehart and Seth Bolt of NEEDTOBREATHE; and Barfield, Redbird features 10 songs written or co-written by the artist.
"It was a privilege to tap into the expertise of producers I've been such a big fan of through the years," Barfield says. "I have so much respect for Wayne, and admire his ability to make the right choices with a lyric and a melody. Bryan and I have written together in the past, and this project provided an opportunity for us to collaborate on a higher level. And what was initially planned as a songwriting endeavor with NEEDTOBREATHE turned out to be an amazing studio session where we played and sang together as these songs came to life."
Redbird is highlighted by "The Time Is Now," written by Barfield and Kirkpatrick as a plea for honest dialogue and communication on each side of the political spectrum, while encouraging listeners to give voice to their beliefs and convictions. In addition, "Just Let Go" and "Last Try," collaborations with members of NEEDTOBREATHE, showcase a musical spontaneity and authenticity rarely found in studio recordings. And "For Now," "Redbird" and "Once You Find Love," the latter a poignant duet with Barfield's wife Megan, pay tribute to the importance of family.
Concert-goers across the country will be able to hear music from Redbird at numerous Barfield tour stops this fall. In addition to his own solo dates, Barfield will join David Crowder for a series of concerts in November. Also in November, he will join Kirk Cameron for "Love Worth Fighting For" Marriage Events in Virginia Beach, Virginia; Richmond, Virginia; and High Point, North Carolina.
Since his debut in 2003, Barfield has become one of Christian music's most popular singer/songwriters and touring artists. His three acclaimed recordings, Warren Barfield, Reach and Worth Fighting For, have yielded numerous hit singles including "My Heart Goes Out," "Mistaken," "Saved," and "Love Is Not A Fight," the latter of which was featured in the blockbuster film Fireproof. He is an artist representative for Food For The Hungry.