June 26, 2015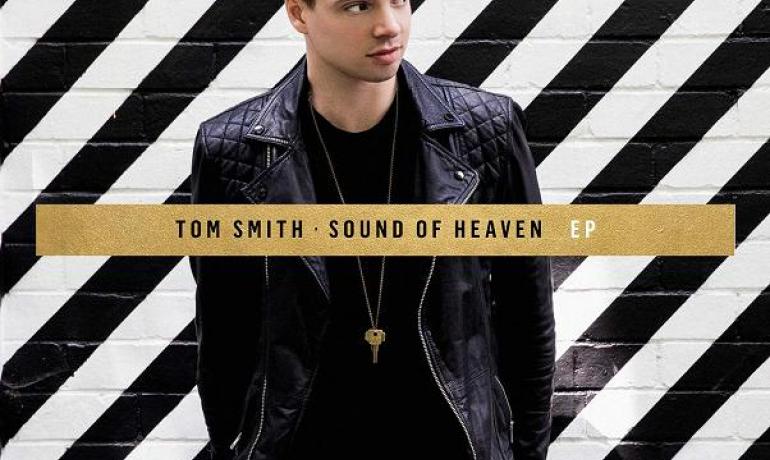 HTB Church (London) - Worship pastor, songwriter and recording artist Tom Smith releases his debut EP, Sound Of Heaven, independently July 6. Produced by Martin Smith (Delirious?) and Jonny Bird, and mixed by noted engineer Sam Gibson (Hillsong United, Jesus Culture, Rend Collective), the EP follows a successful Kickstarter campaign and will be available on CD or through digital providers like iTunes, Amazon, Spotify, Noise Trade, Apple Music and more.
"I'm ready for danger…I'm exploding into life," sings Tom Smith on the track "Dynamite," the first single and upcoming video from Sound Of Heaven. Available on iTunes now (UK: https://itunes.apple.com/gb/album/dynamite-single/id1008491676, US: https://itunes.apple.com/us/album/sound-of-heaven-ep/id1008832368), the song can also be heard at https://soundcloud.com/tomsmiff-1/dynamite.
Leading worship at age 13 in the church modern worship's Delirious? called home, and having recently taken over the reigns as worship pastor at HTB Church from Tim Hughes, whom he studied under for the last seven years, Tom's Sound Of Heaven features a fresh-wave of EDM-inspired worship.
"My way of describing this record so far would be: 'Mutemath took Calvin Harris to church.' It's been such a great time experimenting with these sounds and trying to capture something new and exciting," says Tom.
"I've known and worked with Tom for over eight years," shares Hughes, best-known for his song "Here I Am To Worship" and currently heading up HTB Church's Worship Central. "He is one of the kindest, most servant-hearted and passionate people I know. These songs burst with life and heart; songs to be screamed out at festivals and blasted through stereos. This is just the start for Tom."
CCLI agrees that Tom Smith is one to watch, featuring him in a recent story at http://churches.uk.ccli.com/2015/04/tom-smith-one-to-watch.
"Serving our London Community and Church with Tim was the best training and inspiration any youngster like me could have ever hoped for," says Tom. "There is such a need for new and fresh worship songs for the younger generation. I hope and pray these songs will encourage and challenge anyone who listens to get more in the zone with God and see what happens when they give their lives and hand over all their needs to Him."
In addition to Hughes' influence, Martin Smith met with Tom early on in the process toward recording the new EP. "He sat me down and really wanted to push me in my songwriting and to dig down deep to the things God has placed on my heart and be bold about it," says Tom. "This was a game changer for me. While writing these new songs, I wanted them to bring a fresh message, but also reflect the heartbeat of God and be listening to what He was wanting to say."
Martin Smith calls the resulting album, "A smashing set of songs, born to ignite a generation," while fellow artist Phil Wickham says, "With a fresh sound and a true heart to see Jesus lifted high in worship, Tom has created something special with Sound Of Heaven."
Sound Of Heaven was further inspired through Tom's friendship with Mike Pilavachi. On a two week tour in US with Pilavachi and Soul Survivor just last month, Tom also leads worship at Soul Survivor youth events held every July/August across several venues in the UK. This year more than 40,000 young people ages 12-18 are expected to attend.
"Tom worships with his life as well as his songs," says Pilavachi. "And the songs are good - very good. I love the songs, but even more, I love that for Tom, it is more than about the songs. Tom is a creative, authentic and humble guy."
"So excited for Tom to be releasing this EP," adds fellow Soul Survivor and Worship Central worship leader, Ben Cantelon. "The Sound of Heaven is a fantastic collection of songs offering youthfulness, vibrancy and creativity. I believe these songs will be a lifeline to many young people who are on their journey of faith."
The full Sound Of Heaven track listing follows:
1. Dynamite
2. Take My Heart
3. Burn Bright
4. Sound Of Heaven
5. End Of Me