June 29, 2017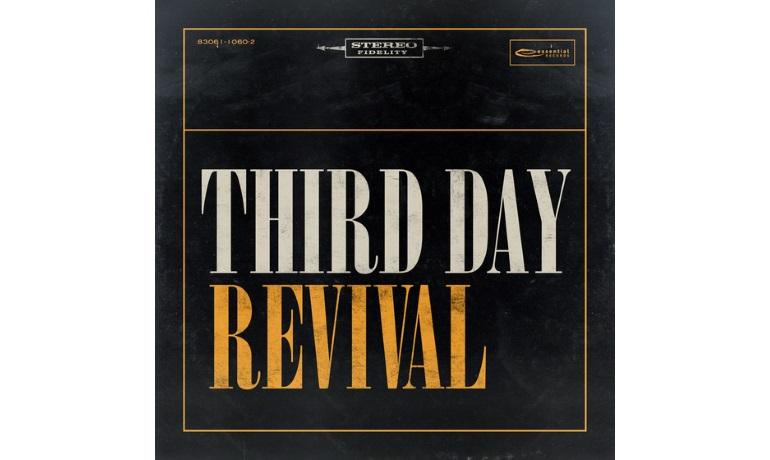 Provident Label Group/Sony Music announces the highly anticipated album from Third Day, Revival, will release on August 4, 2017. The album's first single, "Revival," is at radio and available now at all digital service providers for download and streaming here.
Third Day will also give fans the opportunity to buy the album's deluxe version, which will include five additional tracks and a special fan bundle with exclusive items, before it's available through retail outlets on release day. Be sure to click here for further details.
The single "Revival," which is already climbing the radio charts, is already being lauded by stations across the nation. John Lawhon of WBRS/Baltimore, has shared, "You can't help but smile when you hear 'Revival'. The joy from the performance is simply contagious and you can tell the guys had a blast creating this song! I'm always looking for songs that rise above the noise and cut through. That could be in lyric/message, performance or in production. In the case of 'Revival' it hits all of them."
RETURNING TO THEIR ROOTS: While making Revival, Third Day returned to their deep musical roots by deciding to record at the legendary Fame Studios located in Muscle Shoals, Alabama.
Announced exclusively on Billboard.com yesterday, to create an album at Fame Studios, which has birthed recordings from such icons as Etta James, Aretha Franklin, Otis Redding and more since it opened in the 1950's, has been a dream of Third Day's for more than 20 years.
"It's one of those 'if these walls could talk' kind of things," drummer David Carr shares. "With all of the incredible hits, the sounds the melodies that have been created in [that] space, some of that you hope that it rubs off a little bit."
The fruition is the 13 songs found on Revival, a deeply Gospel-oriented album with "a blend of now, yesterday and today," Mac Powell shares. "It's like an old-school Gospel record in that kind of way."
Partnering again with their long-time producer, mentor and friend Monroe Jones (1999's Time, 2000's Offerings: A Worship Album, 2001's Come Together), Third Day also joined with members of their touring band in the studio. The entire recording process was a true collaboration, with no set agenda or charts and everyone just bringing in ideas. "We'd just get together and start playing, and it just worked," explains Mark Lee.
Carr continues, "It's been a really fun experience to just explore these new spaces for us musically, sonically. You know you're on to something when it just seems to catch fire on its own and become a thing that's bigger than you."
"We started out in high school and we were these young kids excited about our faith and about using music to share our faith," Lee concludes. "Here we are all these years later and I still feel that, I still feel that He's got something to say through us." It's a Revival, indeed.
Revival (standard version) song listing:
1. Revival
2. Gonna Be There With Me
3. Leave This World Behind
4. Let There Be Light
5. Faithful and True
6. Gather Round Now
7. In Your Hands
8. Loves Me Like A Rock
9. New Creation
10. Nobody Loves Me Like Jesus
11. Anything Is Possible
12. Great God Almighty
13. Devotion