September 30, 2016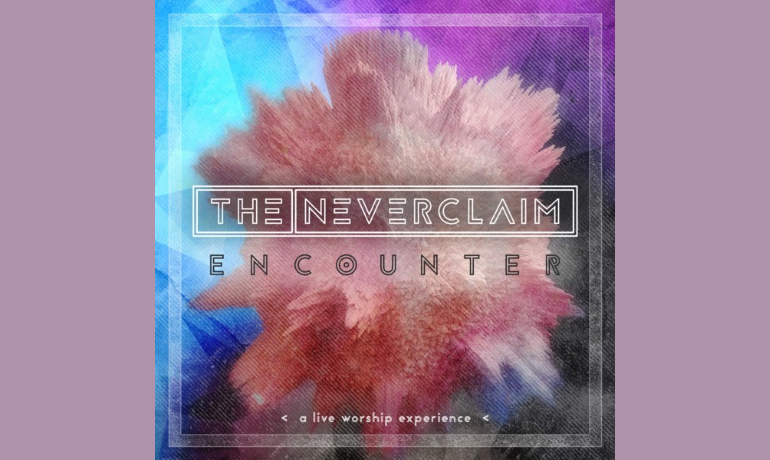 Acclaimed pop/rock/worship band The Neverclaim releases its first full-length live worship album, Encounter: A Live Worship Experience, today (Sept. 30) amidst acclaim from Radiate Music. Recorded live at the Franklin, TN-based Vineyard Church just outside of Nashville, the album was produced by the band's Jeremiah Carlson (lead vocals), Mitchell Maldonado (guitar/keys), Chuck Hill (bass) and Beji George (drums), and expresses the band's story of being broken people who are now a testimony to the extravagant love, grace and goodness of God.
Encounter finds The Neverclaim reconnecting with their roots as a worship band and during a season where they are heavily investing into the local church. The heartbeat of the album is shared in the promotional video at www.youtube.com/watch?v=nIrKxeMSUL8, while media outlets like The Church Collective and God's Revolution feature the band this week on their podcasts.
Focus on the Family's "The Boundless Show" also features music from the new album on the podcast of their program that first aired nationally Sept. 22, while NewReleaseToday.com is offering a free song download beginning today of "Our God Wins" from Encounter at www.newreleasetoday.com/freemusic.php. NewReleaseToday.com have further featured The Neverclaim all this week during their "Lunch Break" campaign on Facebook, where Carlson has performed acoustic versions of songs from the new album.
With more features and news in outlets like CCM, YW magazine and more, here is how the critics are responding to the album:
"Carlson's dynamic and unique vocals and The Neverclaim's impressive guitar riffs are two elements that help the band claim their own unique fame." – NewReleaseToday.com
"The Neverclaim gives us a song for every season, a response to every problem, firmly rooted in Christ and ever directed towards Him." – Today's Christian Entertainment
"…inspiration shines through from start to finish on the new record…Encounter does what every great worship album should, connect listeners with Jesus." – TheChristianBeat.com
"Be sure to purchase on September 30th, you will not be disappointed!" – Faith Filled Family Magazine
Framing the overarching theme of the album, the anthemic title track gives worshippers language to call on God to intervene. The song "Testimony" on the album is the natural progression of an encounter with God, and is a collective shout of praise for Christ's redeeming work, while "Through Christ," was first featured on The Neverclaim's 2015 album, The Joy. The album also features The Neverclaim's version of the classic hymn "How Great You Art," as well as the live versions of "Rules And Reigns" and "Our God Wins" from The Joy.