June 05, 2012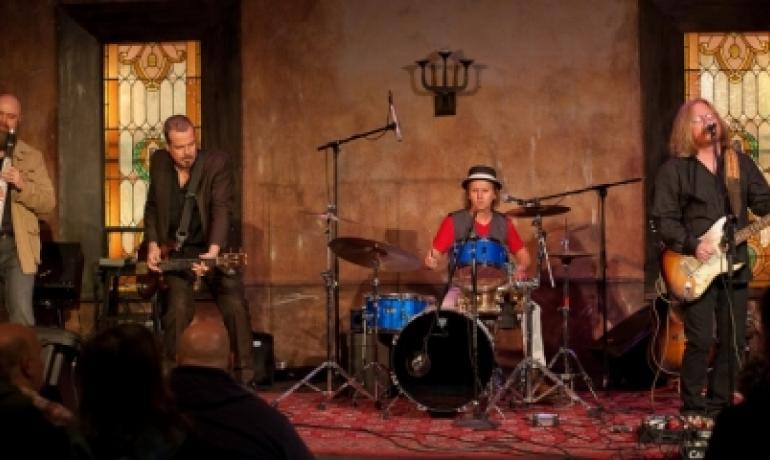 Nashville, Tenn –  The Choir is set to play the final day of the Cornerstone Festival on July 7, 2012 at Bushnell Campground outside of Chicago, Illinois. The Cornerstone Festival began in 1984, and The Choir had the honor to play at that very first festival to a crowd of 5,000.
"Cornerstone Festival is honored to be sharing our final event with a wonderful band like The Choir," shares Cornerstone Festival Director, Scott Stahnke. "From our first event in 1984 to our last event in 2012, it has been a joy to have them bring their remarkable music to the Cornerstone stage year after year."
Derri Daugherty, Steve Hindalong, Dan Michaels and Tim Chandler, otherwise known as The Choir, look back over their three decades together as a band and remember how much the Cornerstone Festival has impacted them. Michaels says, "The Choir was the first band to play on the first day of the very first Cornerstone. It is so meaningful to us that we were invited to play the last one."
The Cornerstone Festival was established by Jesus People USA's Cornerstone magazine and Resurrection Band to provide aid to one of Chicago's largest homeless shelters. Although The Choir is sad to see the end of such a fun and inspiring festival, they look forward to giving the fans a great show to remember.
In addition to the Cornerstone date in July, The Choir is celebrating their new album, The Loudest Sound Ever Heard, and the 25th anniversary of their project Chase the Kangaroo with a performance June 14th at The Basement in Nashville. The band will perform the entire album of Chase the Kangaroo as well as new songs.
The Choir will also be taking their show to 20 cities around the U.S. this fall, hitting Texas, Arizona, New Mexico, Nevada, California, Oregon, Washington and Colorado. Stay tuned on the band's website to see when they are coming to a city near you, www.TheChoir.net.