May 07, 2013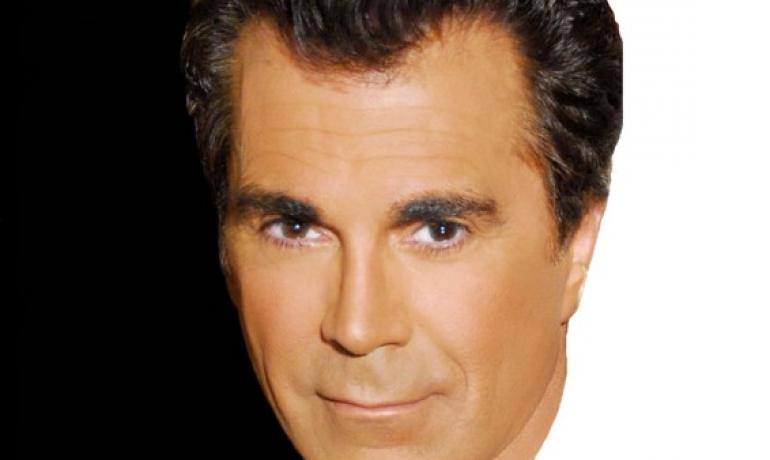 With 16 RIAA Certified Platinum and Gold albums and videos, over 10 million albums sold and attendance records for the largest solo Christian concerts in history, Carman plans to record an album and video of all new music for the first time in over 10-years. Remarkably, it was a death sentence by doctors that paradoxically revived this entertainer's creative spirit through his fans.
In March of this year, singer, songwriter and television/film actor/writer Carman was diagnosed with terminal, multiple myeloma cancer, a cancer of the blood that affects the body's bone marrow, and was given a three to five year life expectancy by doctors. Stunned and initially devastated by the news, Carman's spirit was soon lifted up by the overwhelming love and support received by tens of thousands of fans after posting the news on his Facebook page. Turning the death sentence into a renewed vision and hope for the future, Carman is not only determined to fight the cancer, but is also well underway to his first independent, fan-funded new album and music video through Kickstarter, the world's largest funding platform for creative projects.
Launched April 19, Carman's Kickstarter campaign has already become the most successful Christian music campaign ever for Kickstarter. Raising more than $173,000 to date, the campaign donations are on target to reach Carman's $200,000 goal by his June 18 deadline. Fans are able to donate as little as $1 up to several thousand dollars with commensurate gifts of appreciation from Carman once the campaign is fully funded and the album and music video are recorded and released. See http://www.kickstarter.com/projects/886460906/new-carman-album-and-music-video for all the details.
"I'm so excited about this incredible opportunity we all have through Kickstarter to make something happen as a team and a family," says Carman to his fans. "Cancer pronounced a death sentence, but you have been life to me, rallying me back into the fight and praying me back to my feet. As one fan said on my Facebook page, 'Look at what Jesus did in three years.' So as for you and me, with this new project and us working together, the next three years are going to be a blast."
In addition to the new music, Carman is determined to not let cancer detract from doing what he does best, sharing the hope of the gospel to live audiences. Touring from coast-to-coast, Carman shares his hit songs alongside his most recent offering, "The Flag," a compelling anthem that weaves the Pledge of Allegiance into a melodic and inspirational message of pride in America. "The Flag" concept video can be seen now at http://youtu.be/4QDxqlP3Fn0, and Carman's full schedule can be seen at http://www.carmanlive.com/.