June 25, 2014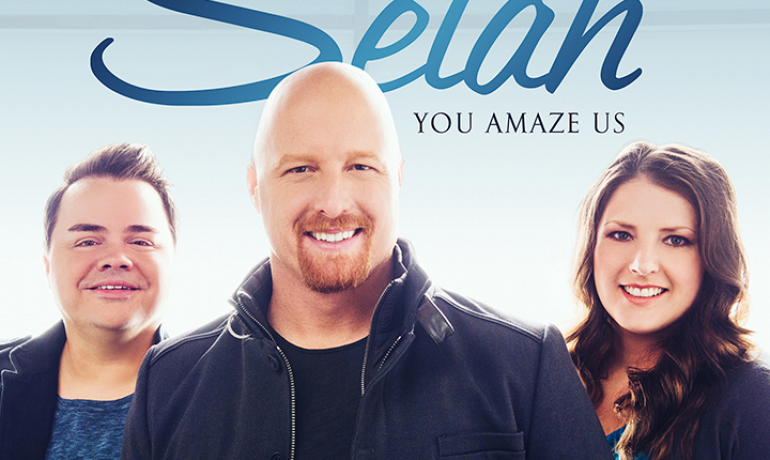 NASHVILLE, Tenn.—"You Amaze Us," the latest single from Dove Award-winning Curb recording artist Selah, made Christian radio history this week debuting at #1 onBillboard's Christian Soft AC chart. The title-cut from Selah's forthcoming studio recording, the single topped the chart for the week of June 23, a record-setting three days after its official release.
 
According to Wade Jessen, Billboard's Senior Chart Manager/Nashville, "You Amaze Us" is the only song to debut at #1 on the Christian Soft AC chart sinceBillboard began archiving the weekly charts in 2006. 
 
"It's extremely gratifying to know that radio and its audience has so much passion for Selah now and throughout their extraordinary career," says John Butler, Vice President, Promotion, Curb Records. "That radio would come together to give the group a #1 debut in the song's first week going for adds is just an incredible and historic statement."
 
"You Amaze Us" was penned by The Afters' Jordan Mohilowski, along with Matthew Adcox and Douglas Fowler, and was produced by Mohilowski, Jason Kyle, and Selah's Todd Smith and Allan Hall. The song is the debut single from Selah's highly-anticipated ninth studio recording, You Amaze Us, which is set to bow August 19 (Curb Records/Word Distribution).  
 
For the past 17 years, the music and ministry of Selah has inspired and encouraged audiences with their timeless and worshipful songs of hope. With over 2.8 million albums sold, this seven-time Dove-Award winning trio comprised of Todd Smith, Allan Hall and Amy Perry has set a standard for Christian music that transcends multiple genres with their effortless and signature blend of classical, pop, Gospel, bluegrass, and world-beat textures.
Source:
Turning Point Media Relations