January 25, 2016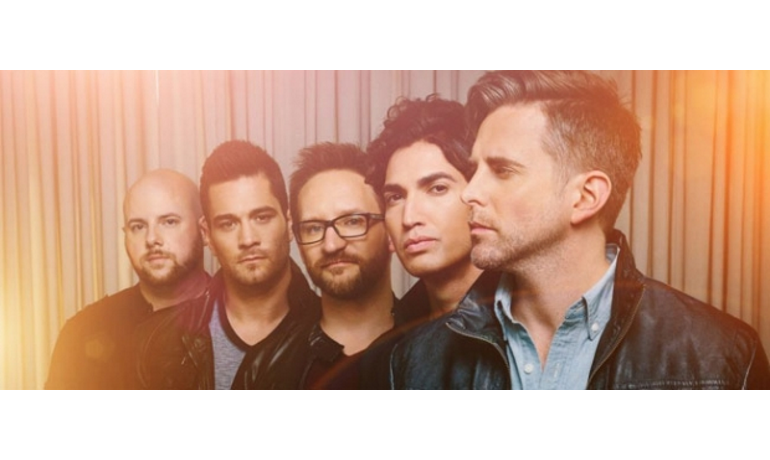 A Quintessential Contemporary Christian band of the past two decades, Sanctus Real is kicking off 2016 with a bang. Dustin Lolli joins the Grammy nominated band as the new lead singer as they release a brand new song called "This Is Love."
Drummer Mark Graalman shared the exciting announcement today: "As we welcome Dustin Lolli into this wild little ride we call Sanctus Real I look forward with anticipation to more great experiences, more memories, more music and most of all more stories from all of you about how God uses these songs in your lives. It has always been and I'm certain forever will be our greatest desire to point all who will listen to Jesus and to be found among those who worship Him in Spirit and in Truth. I'm excited to watch this new chapter unfold as I believe God has brought the person He wants for us in Dustin to continue to fulfil this calling He's put on our lives."
In a letter to fans, Dustin echoed his enthusiasm: "First of all, wow, what an experience. To say that God moves in mysterious ways would be a complete understatement. I'm still not completely sure how this all happened this quickly, it seems like yesterday the call came from Jake and the next thing I know I'm joining a band, but not just any band, a band that has influenced millions of people with great songs, a band who created a legacy and somehow also found longevity. Sanctus Real is not just any band, and to merely be asked to be part of something that others have poured their heart and soul into like they have is both intimidating and exciting all at the same time. "
"To long-time fans of Sanctus Real I understand what this band means to you," Dustin continued. "I hope that together we can begin a journey to get to know each other ultimately with the understanding that we the band are following the heart of our Creator the best we know how. Chris, Mark, Jake, and Seth are incredible human beings and I have been amazed at not only their passion to make great music but also the desire to do what they feel they have been called to do. Hopefully, you will join us on this journey."
Delivering a total of seven studio albums with Sparrow Records, Sanctus Real has acquired eight No. 1 singles on multiple Christian radio formats, toured the globe alongside names such as TobyMac, MercyMe, NEEDTOBREATHE and more, while garnering two GRAMMY nominations and a Dove Award win.