March 02, 2020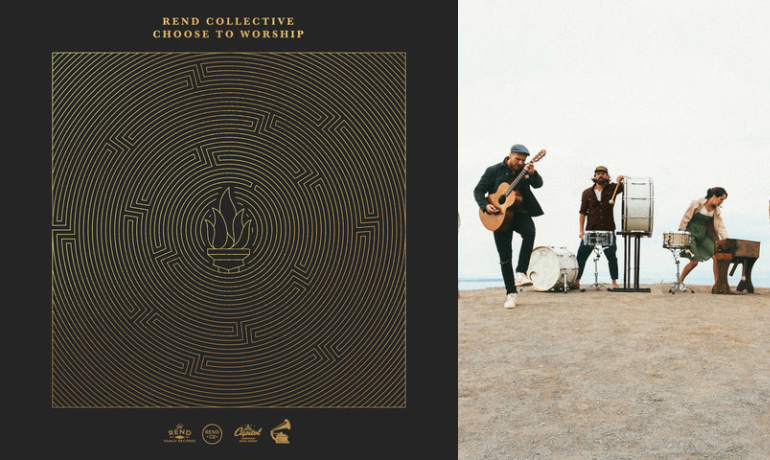 Nashville, TN - Irish celebration band Rend Collective has announced that their upcoming new album, Choose to Worship will release both digitally and physically on March 27, 2020. The pre-order for the project launched Friday and includes the single "DAY OF VICTORY" as well as a performance video for the track.
"Life is hard and worship will not always or even usually be our default setting," remarked Chris Llewellyn about Choose to Worship. "It's not initially natural to respond to a cancer diagnosis or the death of a loved one or a major career setback with a song of praise and trust. This album is an invitation into the spiritual discipline that we have been living as a community of building altars of praise in the darkness, trusting that whether or not the dawn comes, worship is still our sacred duty - and privilege. We hope this album gives you a vocabulary so that you can sing from the shackles, lift an anthem of defiance against your circumstances and raise a shout of joy that demoralizes the enemy in his attempts to silence you. We hope that nothing will ever steal your song. We hope that you will join us in choosing worship."
With over 900k global album equivalents and more than 342M global career streams, Rend Collective's latest hit, "YOUR NAME IS POWER," is the first single from Choose to Worship. An anthem of declaration and praise, the rising track is currently top ten at Christian Airplay reaching nearly 14 million global streams, with 81 adds including priority networks KLOVE, WayFM, KSBJ and KLTY. The music video for the song has already hit over one million views. "Your Name is Power" follows the band's biggest song of their career, "Counting Every Blessing," which reached Top 5 at Christian Airplay.
Rend Collective has just wrapped a string of sold-out dates in New Zealand and Australia and will be headlining the "Revival Anthem World Tour" with more than 64 dates in 13 different countries throughout 2020.