July 31, 2012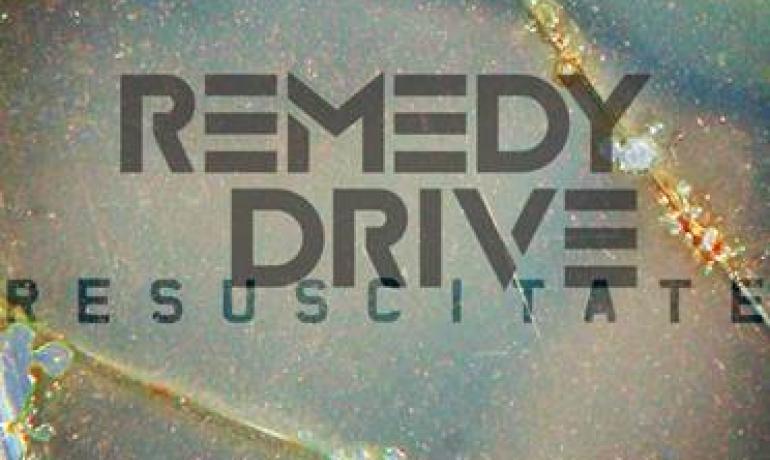 Nashville, TN — High-energy rock band, Remedy Drive, is poised to release its debut project on Centricity Music September 18, 2012. Resuscitate features three new members of the group; Timmy Jones/drums, Dave Mohr/guitar, Corey Horn/bass, and frontman David Zach who is the only remaining original member. The album, produced by Pete Kipley (Matthew West, Kutless, MercyMe), offers ten new songs that were co-written by the band. Two new singles from the project, "Better Than Life," (AC/CHR) and "Resuscitate Me" (Rock), are now going for adds at radio and videos of both songs will be released in early August.
"What's amazing is that we're an old band yet a new band," says Zach. "I feel so fortunate that I found these guys who genuinely care about the music but are also invested in our fans. We have some fans that have been to nearly a hundred Remedy Drive concerts and they've been the most welcoming and encouraging in this new chapter."
This fall, fans will be treated to the new music live when Remedy Drive launches the Resusciate tour with 30 concerts. The rockin' Better Than Life, which kicks-off the album, explains how love is at the core of life, while Resuscitate Me rocks even harder with a message about renewal. Lost Cause really addresses the rebuilding of Remedy Drive with the lyrics of not being a lost cause even though you're broken. Glory showcases the powerful musicianship of the new band members, while the ballad God I Hope So was written by Zach about his brothers' decision to leave the group.
"I hope this song will resonate with someone who is going through the loss of a loved one or the loss of companionship whether through death or something similar to what I went through," explains Zach. "I hope it brings strength in the midst of situations that seem hopeless and overwhelming."