January 24, 2021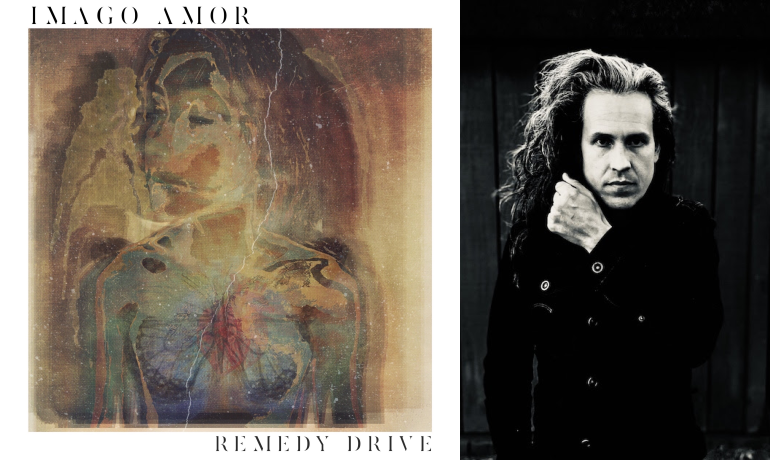 Imago Amor, the 13th full-length recording—and first in three years—by chart-topping modern rockers Remedy Drive, releases January 29. Imago Amor ("the image of love") follows 2014's Commodity and 2018's The North Star as the third volume in a trilogy designed to shine light on slavery and to amplify the voices of those impacted by human trafficking and injustice.
Produced by Philip Zach, Imago Amor features 10 songs, all written or co-written by David Zach, Remedy Drive's founding member. Highlights of the set include the first single, "Dragons," representing the new horizons and uncharted waters of the counter-trafficking movement, ultimately expressed as love with dangerous unselfishness; the moving title cut, a call to community inspired by the band's fireside concerts last year; and the poignant "Lovely," written by Zach while working on behalf of trafficking victims in Latin America, articulating his hope for what their lives could be one day. In addition, the simple musical backdrop of "Using My Name" powerfully emphasizes a convicting message for all who claim to be followers of Jesus.
For nearly a decade, David Zach has worked undercover alongside operatives from The Exodus Road to identify perpetrators and fight slavery in Southeast Asia and Latin America. His 13 deployments with the international anti-trafficking organization have inspired the music and mission of Remedy Drive and have given Zach a platform to speak at colleges and festivals across the country. He has been a guest speaker at the University of Minnesota; University of Wisconsin – Green Bay; Drake University; Vanderbilt University; and the University of Arkansas, among other institutions. To date, Remedy Drive's fanbase has contributed more than $350,000 towards rescue efforts, technology, vehicles and expenses for frontline operatives.
Source:
Turning Point Media Relations