March 20, 2015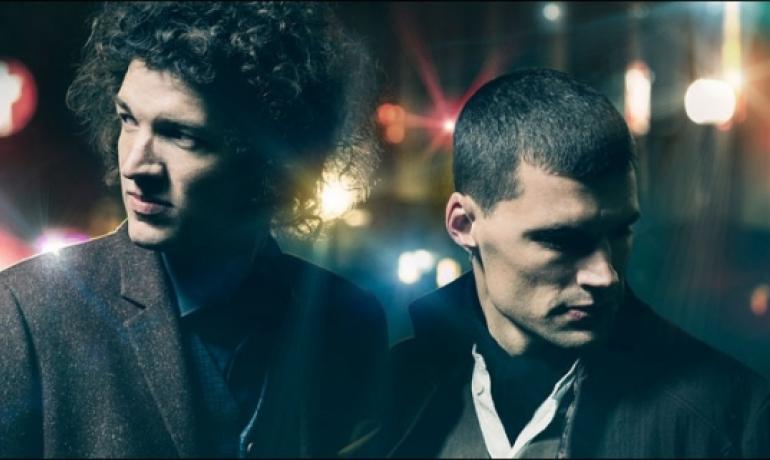 for KING & COUNTRY, the two-time 2015 GRAMMY Award-winning Australian brother duo, Joel and Luke Smallbone, releases the official music video for their latest single, "Shoulders."
Filmed in Nashville and Chattanooga, TN, the video is directed by Ben Smallbone, with support from Joel Smallbone, and features several powerful scenarios oriented around a central theme of redemption.
"When it came to creating a music video for 'Shoulders,' we knew that it had to carry as much personal and spiritual meaning as the song. Ultimately, the video expands on the question about where help comes from in some of life's most difficult moments," says Luke Smallbone. "Where does that help come from when our grandfather is dying or you're looking at a newborn baby and all the challenges that lie ahead or when you've been in a car wreck and you don't know how you got out."
"We partnered once again with movie-maker and brother, Ben Smallbone (The Proof of Your Love | The Music Video) to write and produce this theatrical and heartfelt piece," adds Joel. "After months of writing and rewriting the story, over two days of filming and countless hours refining, we're more than thrilled with the final product and can't wait to share it."
Already, the video has received powerful comments from viewers. "Shoulders" is the latest single from the GRAMMY award-winning album, RUN WILD. LIVE FREE. LOVE STRONG. This week, it broke the top 10 at NCA and AC Indicator, while landing in the top 5 at No. 4 at CHR radio.
The breakout duo is currently continuing its successful run with Winter Jam 2015, one of the largest tours in the world in the first quarter, according to Pollstar. They will continue to tour through spring including a headline show at the historic Ryman auditorium in Nashville, TN on May 22 and select festival dates during the summer.
Source:
Warner Music Group/Word Entertainment