December 04, 2012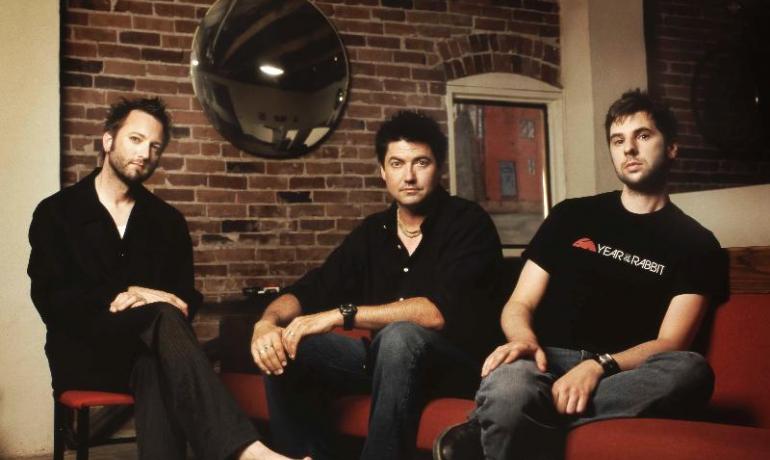 Street Level Artists Agency is proud to announce the newest addition to their roster, PFR (aka Pray For Rain). PFR, a Grammy nominated/ Dove award winning rock band from Minnesota, consists of singer and guitarist Joel Hanson, bassist/ vocalist Patrick Andrew, and drummer Mark Nash.
With influences like Crowded House, Jellyfish, and Queen they amassed quite a following with just a couple albums. They began with Pray For Rain in 1992, Goldie's Last Day in 1993, and Great Lengths in 1994. In 1996 after the release of Them, the band decided to split up. The Late Great PFR, their last work together, released in 1997, included two new songs along with some of their personal favorites. Now in 2012 they re-formed to celebrate 20 years of music and the bond that has held them and their fans together all these years.
Street Level Artist Agency is very excited to be working with PFR and believes they have much to say to fans old and new.
From PFR:
It's hard to keep a band together. It's probably the most common tale in the world of music. Staying in it is hard to do on so many other relationships as well. PFR may have disbanded in 1996 but we never broke up. Our friendship with one another survived the road, making records, moving away from each other and the test of twenty-some years. All three of us have been through some beautiful and brutal seasons over the last two decades. Hope and heartache have visited us like everyone else. As best we know how we've been there for each other through all of it. We still love being around one another and still love making music together. We don't know what's next for us but we know there's more. We're grateful for those who have hung in there with us over the years. Here's to the future and the past. Good things are yet to come.
Source:
Street Level Artists Agency