July 26, 2012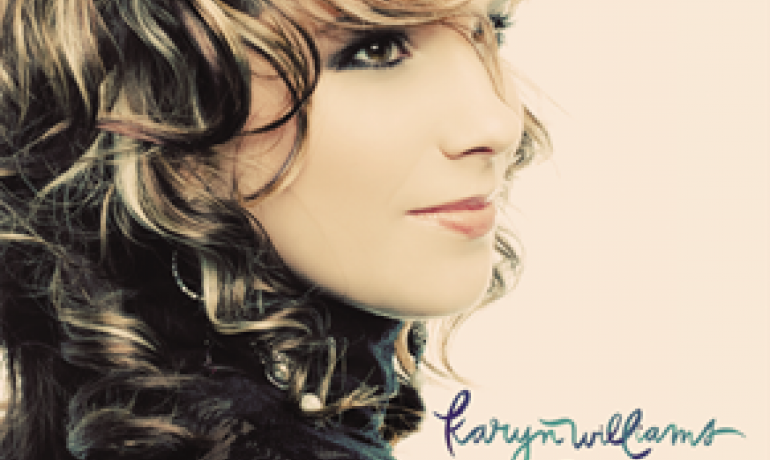 Nashville, TN — With an exuberant personality, strong vocals and superb songwriting skills, it's with eager anticipation that the music industry is waiting for Karyn Williams' national debut project on Inpop Records, Only You, which releases August 28, 2012. The 11-song album features original compositions co-written by Williams and generated interest from multiple producers who handled the production; Brian G. White, Barry Weeks, Chris Bevins, Craig Swift, and Keith Everett Smith. Only You will be released exclusively to Christian Family Stores on the 28th and at the same time to all digital outlets. In February 2013, Only You will become available at all retail music outlets.
"As an artist, I have dreamed of sharing my faith through my music and to be able to take the message of real hope to real people in the real world," says Williams. "God has given me the opportunity to partner with Inpop Records to do just that, and I am so grateful to them and to the team of people the Lord has put together to get these songs out there. From the label to all the radio stations that will play the songs, to the book stores and every media outlet that will carry it, it's a blessing to be part of the music that has played such an important role in shaping my walk with the Lord."
The project's first single, Rest In The Hope is currently going for adds at radio. The song was written in tribute to her father, Orlando Magic founder and executive Pat Williams, as he faced a battle with cancer that is now in remission. The additional songs on Only You are a vibrant and hopeful collection that include; Every Good Thing that is an infectious celebration of God's faithfulness, Enough For Me a gentle reminder that if we have Jesus we have all we need, the piano-laced ballads This Is Freedom and Waiting In The Rain, along with Just May Be that chronicles Williams own personal experience with adoption, You just may be the answer to a prayer/You just may be the only heaven someone will ever see.
Williams recently appeared on the cover of Confident Women Magazine and her music is already garnering early media bookings in July that include two top nationally syndicated morning shows, Daily Buzz with 2 guest host bookings and Daytime, Campus Crusade For Christ two radio shows Women Today and Lighthouse Report, and Good Life/TV 45 in Orlando. But then Williams is no stranger to high-profile media as she co-authored a book with her dad, The Takeaway, in 2009 and appeared on Fox & Friends and CBN 700 Club in support of the publication.