February 03, 2016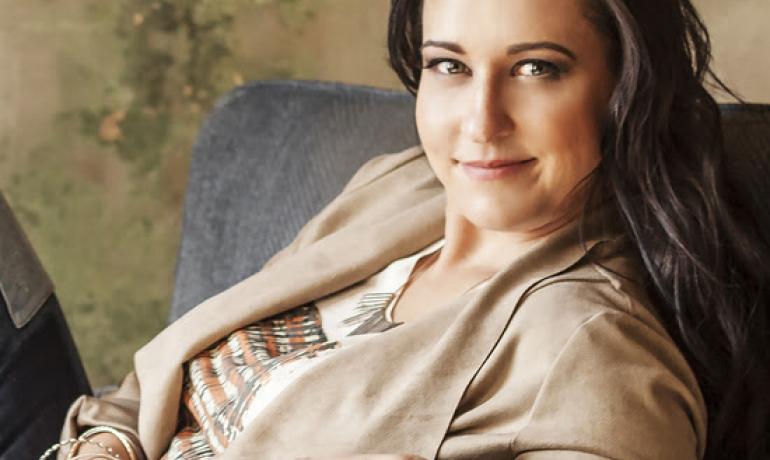 Dallas, Texas --- Natasha Owens will be joining two high-profile artists on their upcoming tours this year. Owens will join 2016 Grammy Awards nominee Jason Crabb in February, along with Meredith Kinleigh, and the following month Owens will be featured on the Kutless Bring It On Tour with 7Eventh Time Down and Kinleigh. Both tours will take Owens to the Southeast and Northeast where fans will be treated to music from her current EP, No One But You.
The single from the project continues to garner support from Christian radio at such stations as KLTY/Dallas, TX; WWWA/Winslow, ME; WJDC/Birmingham, AL; WJYO/Ft. Meyers, FL and WLBF-Faith Radio/Montgomery, AL. The Montgomery station has requested Owens to perform at its annual Family Faith Night on May 13th, with a pre-show concert at 5:45 pm at the Riverwalk Stadium before the Montgomery Biscuits baseball game.
"Natasha Owens communicates the message of God's truth with clarity and passion," says Bob Crittenden, host of The Meeting House, Faith Radio. "Natasha's story of God's work in her life is compelling. 'We Will Rise' is a powerful song of encouragement that can motivate us to walk in God's ways."
The song, "We Will Rise," was co-written by Owens and her producer, Ed Cash. The song chronicles Owens own journey of rising above the heartache after losing her father in 2010 from a tragic gun accident. In spite of her heartache, God called her to a worship leader position at her home church that began the journey of her music ministry. Although her ministry details with the courage during difficult times that only God can bring, it goes even one step further. Once we're healed and can move forward, we need to begin to thrive and show the power of God while helping others. And the lyrics of "We Will Rise" deliver this message in a powerful way. We will rise/We will rise/Rise above the ashes/Rise above the fire/Lift your heads/Lift your eyes/Jesus is faithful/Faithful to revive/We will rise, We will rise.