March 23, 2016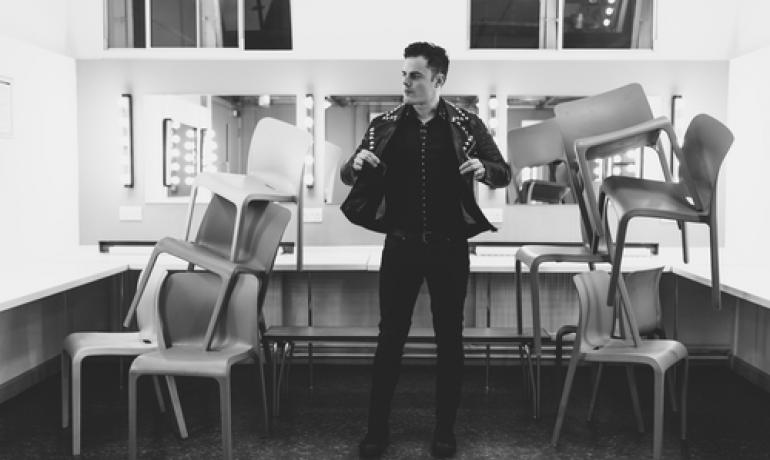 Nashville, TN ---- Josh Petersen, Founder of Music City Management, announced today the signing of Marc Martel, the voice of the Queen Extravaganza, the Official Queen Tribute Band produced by legendary Queen drummer Roger Taylor, and formerly the lead singer with the award-winning pop group Downhere. Martel is scheduled to release his long awaited covers album on June 17, 2016 The Covers LP, Vol. 1. The project will feature fan requested songs, such as Queen's "Don't Stop Me Now" and Dolly Parton's "I Will Always Love You," as well as many more favorites done in Martel's unique vocal style. Martel will be performing songs from the new record at an upcoming Nashville concert, March 28th at The High Watt, 1 Cannery Row, 8:00 pm CDT.
"Marc is a top tier entertainer, and one of the best vocalists in the world," says Petersen. "When you get to experience him singing live, even once, you know there is something unique and special about his talents. I could not be more thrilled to work alongside Martel to share his music with people everywhere."
Petersen launched Music City Management in 2012 and has worked with a variety of clients in Country, Rock, Pop, Christian and Bluegrass. The company's current roster includes 14 time Grammy winning Bluegrass/Country legend Ron Block, of Alison Krauss and Union Station, and Marc Martel. With the partnership of Petersen, Block formed his own record label, Hogan's House of Music, that released his fourth and fifth solo projects last year, Hogan's House of Music, which entered Billboard's Bluegrass Chart at No. 2 and the holiday album Carter's Creek Christmas.
Music City Management also handles consulting for several other clients that includes the Dove Nominated children's series, Slugs and Bugs, from Randall Goodgame, WCOL radio's Country Jam, a major annual festival in Central Ohio, and Nashville photographer, Crystal K. Martel.