May 04, 2016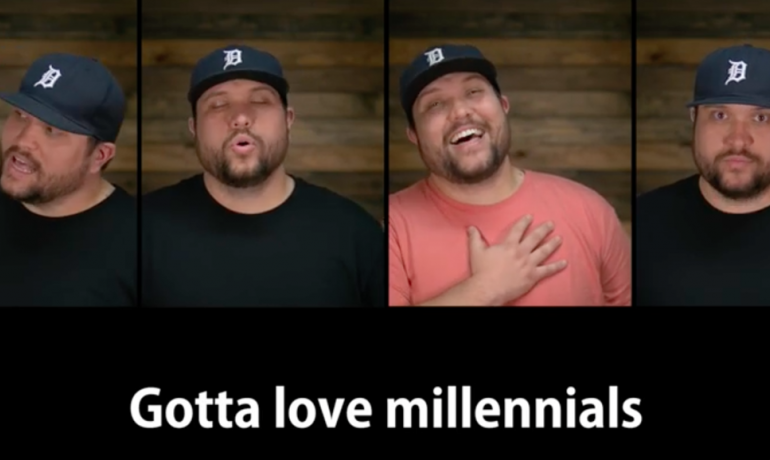 Nashville, Tenn. (May 4, 2016) — Signed to Fair Trade Services in fall of 2015, new artist Micah Tyler's "You've Gotta Love Millennials" video has gone viral after hitting the web last Thursday. Already surpassing 23.1 million views, 18,500 comments and 526,000 shares on Facebook alone, people everywhere are circulating the lighthearted video.
The song pokes fun at common stereotypes of the millennial generation - from coffee shops and man buns to Instagram selfies and an attitude of entitlement. Tyler, a 33-year-old millennial himself, created the video for the Watermark Church Leaders Conference in Dallas, TX to help break down barriers and open up the discussion of generational stereotypes.
"My hope is that future generations will be able to look at how we overcame our differences and fought as hard as we could to break down the barriers created by negative attitude, easy excuses and pointing fingers," Tyler said.
Tyler has been hard at work on his first project with FairTrade, an EP slated for fall 2016. In preparation of the release, Tyler will embark on a national radio station tour in conjunction with his debut radio single, set to hit this summer.