March 15, 2013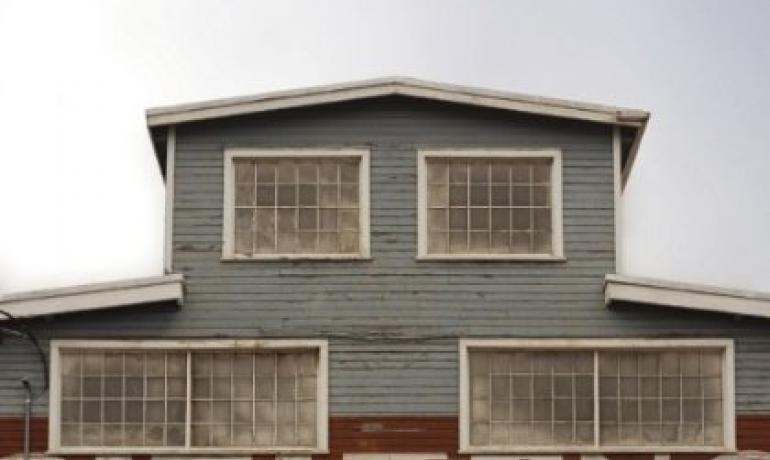 SEATTLE, WA – Earlier this year, Mars Hill Music announced its partnership with Tooth & Nail Records / BEC Recordings to share the variety of worship bands coming from Mars Hill Church. Last week Mars Hill Music digitally released their full-length debut project from Citizens. The self-titled debut reached No. 1 on the iTunes Christian and Gospel chart as well as debuted in the Top 10 on the Billboard Heatseekers and Worship Albums charts. This week the album is available everywhere.
The band's LP follows the debut EP Already / Not Yet, which also climbed to the top position on the iTunes Christian & Gospel chart. Citizens is a high-energy indie rock worship band born in the heart of Seattle's University District. Citizens has quickly built a reputation for their dynamic hymn arrangements and high-intensity anthems. Zach Bolen leads the band with visible emotion and a passion that stems from a desire to see everyone worship Jesus as Lord.
When Bolen began working at the Mars Hill U-district campus, he started reconstructing the worship teams that played there, and in the process built a band of his own. Bolen wanted to write arrangements that demanded participation, where the congregation felt inspired to participate in worship. The album, a compilation of re-arranged hymns and original songs, marriages beautifully constructed lyrical truths with an energetic intensity that demands just what the band wants: participation.
Holding tightly to their purpose for being a band, Bolen stays emphatic about everything coming back to God. He notes, "We aren't trying to get people to worship the music, we're trying to get them to worship the god that created the music. There's something about music, if done in the right way… it makes us look at something bigger than us."
You can view the music video for the radio single, "Made Alive," by clicking here. Take a look at what others are saying about CITIZENS:
"Looking for a confidence boost? Try modeling your life on these anthems, which challenge you to kneel at the cross and find confidence in Christ's redemptive work." - Relevant
"Citizens manage to find a workable balance between catchy pop music and uplifting praise and worship. Those looking for a fresh take on the genre would do well to give this album a listen." - NewReleaseTuesday
"Citizens is an album made for the Christian who has wanted to sing gospel-centered lyrics but not sacrifice artful music on the altar of conformity. Citizens, as well as Mars Hill Music, have not only offered up some great tunes - they are paving a new road in music…this album is a game-changer." -JesusFreakHideout
"These guys are a hipster Christian's dream band. I could see these songs being played in contemporary churches all over the world." -HM Magazine
"Musically, Citizens have created a patented type of indie rock that flutters with the electronic beat of Switchfoot, yet shimmers with the emotional intensity of Hillsong United. Above all, Bolen sings with a sense of honest gravitas; it is as if leading worship is more than just a day job. Rather, he sings with a deep-seated passion that can only come from a man who knows grace." -Breathecast