June 07, 2016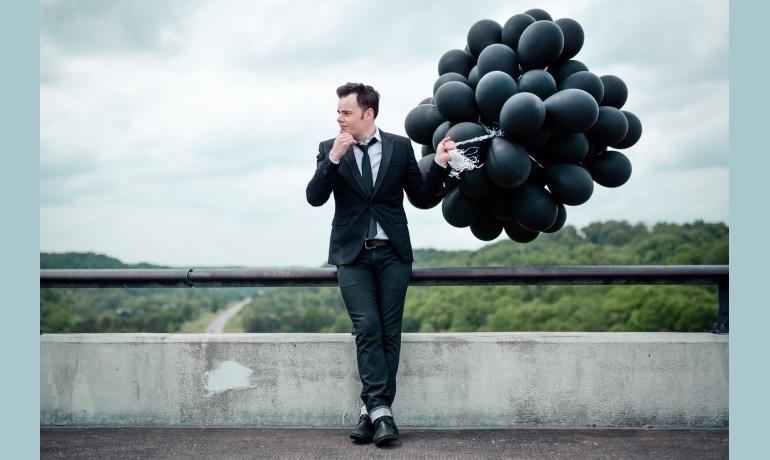 Nashville, TN: CCM/Mainstream artist, Marc Martel, is once again generating online buzz with his Queen Extravaganza audition video of "Somebody To Love." The powerful video was re-posted over the weekend by a fan on Facebook's YouFind Music "Share Your Sound," and already the video has close to 9-million views and is still climbing. The original video was posted on YouTube and received over 11-million views and led to Martel being booked on The Ellen DeGeneres Show. Currently, the total number of views for this incredible recording has reached 20-million! Check out the video here: http://bit.ly/1t33fsV.
"This has turned out to be a surprising and fun week! It's making me have flashbacks to 2011 when my Queen Extravaganza audition went viral," says Martel. "It's unbelievable that within a few days we're close to 9-million views and it makes me so grateful for the timeless music of Queen. I also feel so humbled to be a part of this continuing phenomenon and that people find my rendition of "Somebody To Love" worth sharing."
Martel has become known as "the voice" of Queen Extravaganza with his similar vocals of the deceased lead singer of the band, Freddie Mercury. Martel is gearing up for an 18-city European tour, The Queen Extravaganza – A Night At The Opera UK Tour 2016 that launches October 28th and concludes on November 20th. Tickets went on sale April 29th and can be purchased at www.seetickets.com.
This summer, Martel will release a new digital EP, Live at the High Watt, on June 17th. The songs were recorded live at an earlier concert this spring in Nashville, TN and features tunes from his 2015 project, Impersonator, and the Dolly Parton penned song, "I Will Always Love You." At the same time, Martel will be in the studio recording a Christmas project that will release in November 2016.