November 02, 2018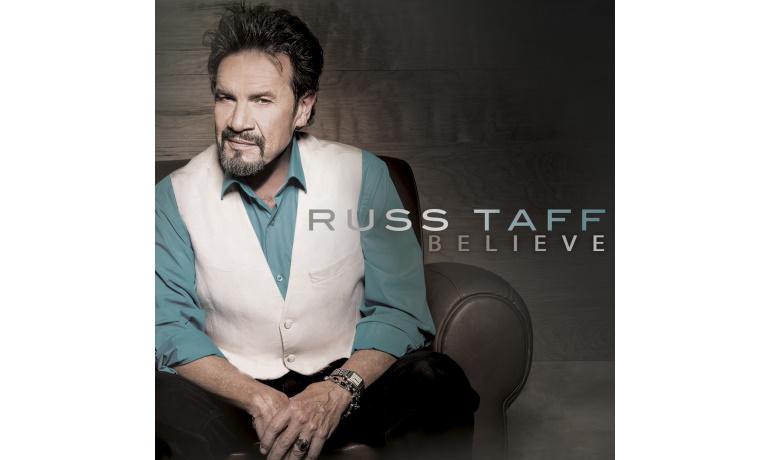 Multi-GRAMMY® and Dove Award-winning Russ Taff releases his debut praise and worship album, Believe, today (Nov. 2) from Sweetwater Studios, a division of Sweetwater Sound, and with global distribution from The Fuel Music. The album is available now at physical and digital retailers everywhere.
His first new album in over seven years, the full-circle, 12-song project produced by Phil Naish and Mark Hornsby features new recordings of the hits for which Taff is best-loved, including classics "We Will Stand" and the lead single "I Still Believe," with the latter song taking on a whole new meaning for the artist. "It meant the world to me back when I was struggling trying to find my way and I was screaming at the sky, but today it's a joyous anthem. I'm up here singing again for Jesus. I survived."
Believe also features Taff's signature vocals on worship favorites like "Your Love Never Fails," "No Longer Slaves," "Be Still My Soul" and "Same Power" alongside "Don't Try So Hard" with multi-platinum, GRAMMY® winner Amy Grant, "Isn't The Name" with strings recorded at the legendary studio, Abbey Road, and "I Am" with three-time GRAMMY® nominee David Crowder.
"Russ Taff is a legend! His music has filled my ears for a long time," says Crowder. "Standing and singing 'I AM holding onto you in the middle of the storm' alongside Russ is one of life's greatest memories. Thanks for the gift man!"
Featured recently on Billboard, TBN's "Huckabee," CBN's "The 700 Club," Charisma and many more media outlets internationally, Taff has devoted his life to sharing the gospel. In a career filled with great music, this landmark album spotlights not only his incredible voice, but the heart behind it.
"I want to remind people that he's God. We can trust him," Taff shares. "We can take our cares and lay them at his feet, and he will take them. We're not fighting alone. He cares about every aspect of our lives. When I'm troubled, I just get off by myself and I sing worship songs just to him. After a little bit, I start feeling better because I feel Him. I'm reminded that he's there. No matter what I'm walking through, he's always there."
Released just prior to his new album, the feature-length "Russ Taff: I Still Believe" documentary premiered in over 700 theaters nationally for one-night only event Oct. 30. The film chronicles his musical journey and behind-the-scenes battle with alcoholism, the childhood trauma he suffered at the hands of an alcoholic father and abusive mother, the undying, 42-year love story with his wife Tori, and his ultimate embrace of God's healing and restoration.
Featuring such legendary artists and entertainers as Amy Grant, Michael W. Smith, MercyMe's Bart Millard, Newsboys' Michael Tait, Bill Gaither, Mark Lowry and Chonda Pierce, theater audiences also had the opportunity to view a special acoustic performance by Taff and multi-GRAMMY® Award-winning Steven Curtis Chapman immediately following the film.