May 10, 2016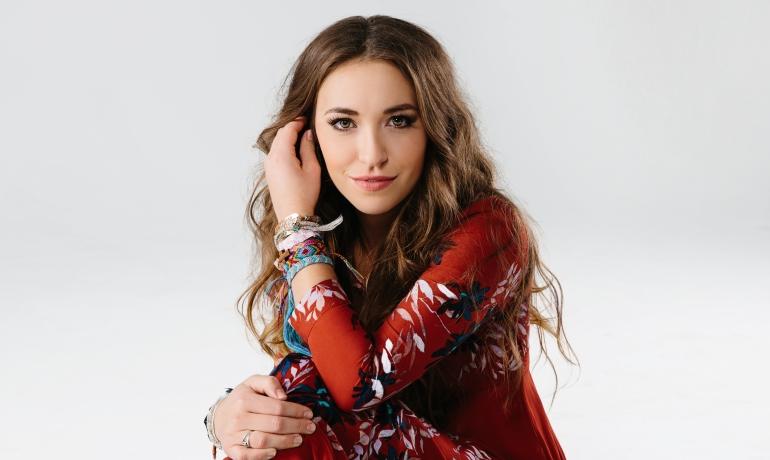 Los Angeles, Calif.: GRAMMY® nominated female vocalist Lauren Daigle was honored with three nominations for this year's 4th Annual K-LOVE Fan Awards, including "Artist of the Year," "Female Artist of the Year," and "Song of the Year" for her No. 1 hit, "First." The 2016 K-LOVE Fan Awards will take place at the iconic Grand Ole Opry House in Nashville, Tenn. on June 5, 2016. Sponsored by Coca-Cola Bottling Company Consolidated, the fan-voted awards show will be hosted by Matthew West and Elisabeth Hasselbeck and will broadcast live to audiences on K-Love.com.
The fastest-selling new artist in Contemporary Christian music in the past decade, Daigle received her first GRAMMY® nomination for "Best Contemporary Christian Music Album" at the 58th GRAMMY® Awards and has steadily positioned herself at the top of the charts this past year. The K-LOVE recognitions follow on the heels of two Billboard Music Awards nominations for Top Christian Artist and Top Christian Album.
Daigle's debut full-length album HOW CAN IT BE, has logged more than five weeks at #1 on Billboard's Top Christian Albums chart, and debuted in the Top 30 on the Billboard 200. Her singles "How Can It Be" and "First" both reached #1 on the iTunes Christian Songs Chart and #1 on the Christian Digital Tracks Chart with "First" also reaching #1 on the NCA radio chart.
"Trust in You," which earned Daigle her first No. 1 single spot on Billboard's Hot Christian Songs chart in March, continues to hold its top spot for seven consecutive weeks, while also remaining in the #1 position on the NCA radio chart for six consecutive weeks.
"It is such an honor to have 'First' nominated for a K-LOVE Fan Award as well as being nominated alongside such amazing talent in the Female Artist and Artist of the Year category," says Daigle. "'First' was written to give all of those plagued with anxiety ammunition of praise. It's a call to remember that seeking first the Kingdom of God will assure us beyond any earthly treasure or accolade. I wanted this song to offer encouragement to anyone in need of redirected focus on their journey with God just as I was needing at the time."
In addition to this year's Billboard Music Awards, GRAMMY® and K-LOVE Fan Awards nominations, Daigle has won three Dove Awards (nominated for four) -- "New Artist of the Year," "Song of the Year" ("How Can It Be") and "Pop Contemporary Album of the Year" and won the 2015 K-LOVE Fan Award for "Worship Song of the Year" ("How Can It Be"). Her debut album reached #1 on the iTunes Christian Gospel Top Albums Chart with more than 302,000 album sales and 780,000 track sales. She has had over 50 million YouTube and Vevo views, with approximately 250,000 subscribers. For "How Can It Be" alone, she has had more than 14 million views.
New for 2016, Centricity Music recently released the highly-anticipated deluxe edition of Daigle's debut project titled HOW CAN IT BE DELUXE EDITION on May 6. The new album produced by Paul Mabury (Brooke Fraser, Hillsong, One Sonic Society), features Daigle's radio hits "How Can It Be," "First" and "Trust In You," that have endeared Daigle to listeners worldwide. Two brand-new songs, two stripped down versions of fan favorites, plus a live recording of "How Can It Be" are also included. In support of the new project, Daigle is currently a featured performer on the Hillsong UNITED Empires tour.