February 02, 2017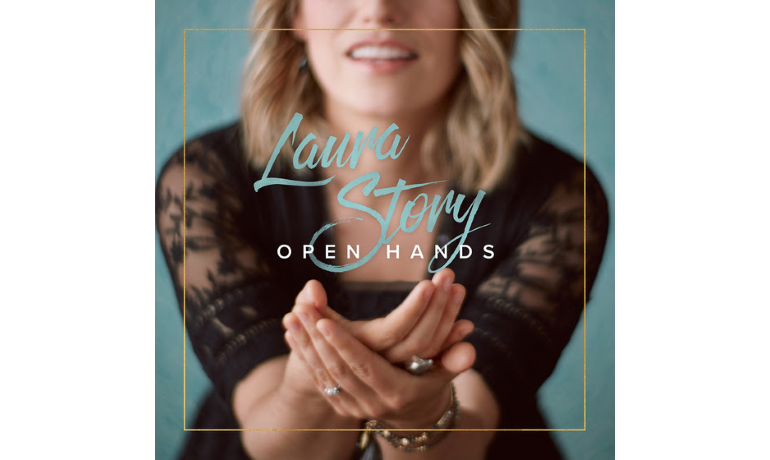 Nashville, Tenn.: Open Hands (Fair Trade Services), the awaited release from Laura Story will be available on Mar. 3, 2017. The GRAMMY® winner's fifth full length album finds her continuing to deliver her notable reflection, vulnerability and personal honesty in 11 new tracks, including the lead single bearing the same name featuring fellow GRAMMY® winner Mac Powell of Third Day. Story also teamed up with Matt Maher and Matt Redman, penning a track found on Open Hands.
The track "Open Hands" has been sitting atop Billboard's Soft AC Chart for three weeks while being heard on 50+ stations around the country, including WRBS/Baltimore, KTIS/Minneapolis, KSOS/Las Vegas, WONU/Chicago and WCSG/Grand Rapids.
"Open Hands is something I've been learning on so many different levels," shares Story. "The crazier life gets, the more this idea of 'open hands' became the theme that God was teaching me. Worship in its very core begins with surrender. That's how we really show God that He's worth it all."
Amidst stops in Winston-Salem, Atlanta, Las Vegas, Los Angeles and more in support of Open Hands, Story will be performing at NRB Proclaim 2017 Closing Gala Dinner with renowned theologian Dr. RC Sproul and in Minneapolis where she will be leading worship at Set Apart Women's Conference with best selling author Ann Voskamp.
Open Hands will be available for pre-order a month before the release on Feb. 3 with listeners receiving "Open Hands" and "Death Was Arrested" instantly. For the latest information and tour dates, visit www.LauraStoryMusic.com.
Track Listing:
01 Death Was Arrested
02 Open Hands
03 You Came Running
04 Give You Faith
05 For The Love Of My King
06 Awake My Soul (1000 Tongues)
07 Whisper

08 Every Word You Breathe
09 Majesty
10 Extraordinary
11 Grace Abounds