December 03, 2012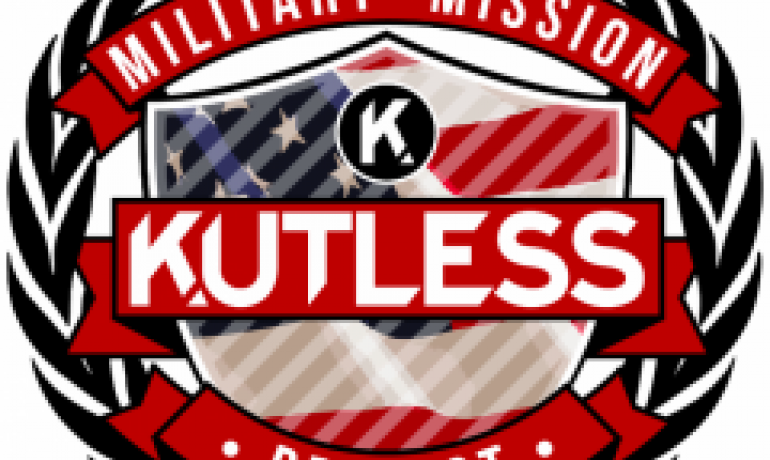 SEATTLE, WA. - BEC Recordings' Kutless announces the Kutless Military Mission Project. This is a partnership with Operation Heal Our Patriots, a project of Samaritan's Purse, that ministers to service members of all U.S. military branches. After touring around the world, Kutless has had the privilege of meeting many men and women serving in the nation's armed services. Recognizing the sacrifice that those individuals have made, Kutless wants to give back to the troops.
"We have gotten to meet and interact with service members stationed everywhere from Alaska to Germany, and we are grateful for the stories they have shared with us," shares frontman Jon Micah Sumrall. "Hearing their struggles and stories of sacrifice has both inspired and encouraged us. We hope that our music continues to be a blessing and an encouragement to all of our countries' service members, but we desired to do more to try and help and impact those who have sacrificed so much for all of us. That is why we created the Kutless Military Mission."
More than 48,000 U.S. service members have been wounded or injured as a result of combat actions in Iraq, Afghanistan, and elsewhere in the global war on terror since the 9/11 attacks. The Kutless Military Mission Project is a two-fold ministry. They have formed a program to give away free concert tickets for active and retired military members and their spouses. It is the band's hope that these tickets will give these military families an opportunity to be encouraged and refreshed as they enjoy the concert.
Secondly, Kutless will be donating a portion of all merchandise proceeds to Operation Heal Our Patriots. At each show, the band will be helping to create awareness about this project by promoting it at their merch table with a banner and informative brochures.The band believes in how this organization through Samaritan's Purse is taking the right approach to help the military members and their families.
"On behalf of Operation Heal Our Patriots, the staff of Samaritan Lodge Alaska, and the hundreds of injured veteran families we minister to, I extend our heartfelt appreciation to KUTLESS for their selfless dedication to this great project," states James R. Fisher CAPT CHC, USN (Ret.). "Their support, both through their music and their service, has a direct impact on veterans hearing the gospel and finding healing through Jesus our Lord."