July 03, 2012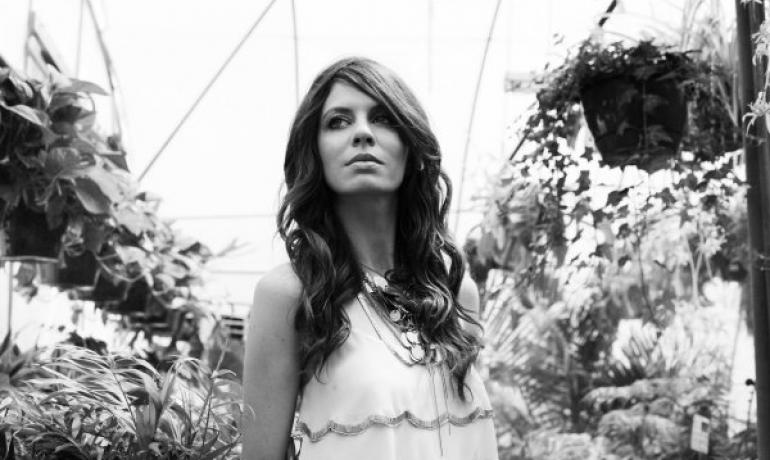 Colorado Springs, Colo. — Following in her father's footsteps, Katie Gustafson, daughter of worship songwriter Gerrit Gustafson, carries on a family tradition, offering up new songs of worship on a digital EP available from Kingsway on July 10.
Introducing Katie Gustafson is a collection of seven songs that Katie says, "came out of a season of growing desperation for intimacy with God… of crying out for more and of letting go." Katie's heart for worship and the Church reflect her own journey of healing and growing intimacy with Jesus, coming to know and believe God's goodness and desire for relationship with His children. And her songs, such as "Isaiah 55," which can be viewed at http://www.youtube.com/watch?v=OnGnl3JTJbs, reflect this.
All who thirst come to the waters / Leave Your barren land / Forget the past and look ahead / Hear the words that satisfy / That your soul may live / Such faithful love He longs to give – "Isaiah 55"
This hope-filled, scripture-inspired song, along with Katie's "Be Still My Soul," were featured on Leigh Nash's critically acclaimed album Hymns and Sacred Songs (Kingsway). Other tracks on Katie's EP include "Back to You, a love song that speaks volumes in its simplicity and spirit of longing. The complete song list for Introducing Katie Gustafson is:
1. Isaiah 55
2. Amazing God
3. Beautiful Jesus
4. Wonderful to Me
5. Hallelujah to the Lord
6. Be Still My Soul
7. Back To You
Katie, who lives in Nashville, Tennessee, is a therapist who specializes in working with young women and troubled teens. She draws on her own journey and her gifts as a musician and writer to help others embrace their potential through artistic expression.
A native of Mobile, Alabama, Katie spent her childhood surrounded by music. Her father, Gerrit, an accomplished songwriter himself, was part of the original creative team that launched Integrity Music. So, Katie often found herself in the company of musicians, worship leaders and songwriters.
During high school, Katie's family relocated to Nashville and she became more involved with leading worship and singing. But it wasn't until graduate school for counseling/psychology that Katie started writing her own songs and recording them.
"My brother-in-law and producer John Hartley forced me to write all my own songs which was an interesting, frustrating process I embraced, fumbling around cluelessly on guitar and spending countless hours digging deep for lyrics. But for it, I am eternally grateful."