September 26, 2016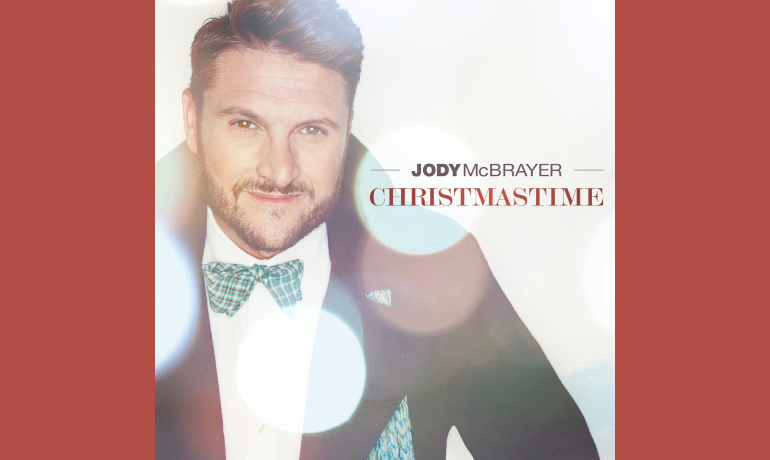 Nashville, Tenn.: CCM powerhouse vocalist, Jody McBrayer, is delivering an early Christmas present to music lovers around the world, with the release of his first holiday album, CHRISTMASTIME, Oct. 21. The record was produced by StowTown Records Wayne Haun and delivers a variety of 11 Christmas tunes that showcase McBrayer's tenor vocals against a backdrop of jazz infused music, while delivering lyrics of hope that the Christmas story will become real for everyone. CHRISTMASTIME will be distributed by Provident/Sony Distribution and will be available at all online and retail music outlets.
"Christmas time is my favorite time of the year, and this project by Jody McBrayer resembles everything about Christmas! It creates the perfect setting and an emotional message," says Landon Beene, President, IMC/StowTown Records. "It is an honor to represent such an amazing talent like Jody. There are singers, and then there is Jody McBrayer. He sets a standard of his own!"
CHRISTMASTIME is an album that McBrayer wanted to record for a long time, and he wanted it to have a timeless sound that could connect with a variety of people. And that wish starts with the new single from the project, "Imagine This Christmas," that will be going for adds at radio Oct. 4. The song empowers our hope for a better world; Imagine this Christmas a world without hurting, a world without hunger, a world without fear/ Imagine this Christmas we all gave each other love and respect and good cheer/Well maybe this year. McBrayer and Haun also added traditional favorites, "What Child Is This?" and "Ave Maria/O Holy Night," while featuring George Michael's "Last Christmas" and the 16th century French carol, "Bring a Torch, Jeanette, Isabella," with Vince Guaraldi's Thanksgiving theme. Another special moment on the album is "Count Your Blessings Instead Of Sheep/Silent Night," where McBrayer's daughter, Sarah Clayton-McBrayer, joins him on the vocals.