November 11, 2016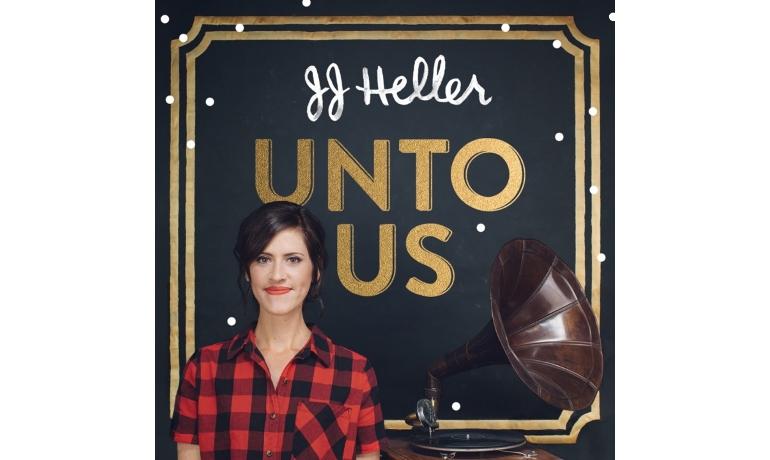 Nashville, TN – Indie music and radio favorite JJ Heller is releasing her debut full-length Christmas album, Unto Us, today, November 11. Funded through a successful Kickstarter campaign, Unto Us is a blend of traditional holiday songs and new originals that capture the memories and feelings of JJ's youth.
"While researching other Christmas records, I was repeatedly drawn to the familiar old classics," she explains. "This music; these memories fill me with nostalgia. Because there's so much familiarity and tradition surrounding Christmas, I knew I needed to create tracks that felt like they always existed and Unto Us is stuffed like a stocking full of songs that you already know and love."
To create Unto Us, JJ went to her fans, hoping to raise $30,000 for the production of the project. Over 2,000 people responded to a Kickstarter campaign, pledging over $80,000. This outpouring allowed JJ to enlist the recording talents of Ben Shive and Brown Bannister, and engage incredible array of instrumentalists to help create the nostaligic ambiance to compliment her charming, classic vocals.
The Kickstarter campaign committed to donate copies of JJ's I Dream of You project to hospitals, nurses and families who have children in NICUs and Children's Hospitals. JJ had received dozens of personal messages, sharing how her music has become the soundtrack of her fan's lives, and how I Dream of You appeared to have a special ability to calm both babies and their parents. With the Unto Us campaign, JJ was able to donate over 5,000 copies of the project to families across the country. These donations will now continue as a BOGO: for every I Dream of You album sold from her website or at live events, another CD will be donated.
JJ continues, "As you gather around your tree with your loved ones to celebrate the birth of Christ this year, I hope this music creates a backdrop for you to express the love and joy that comes with the season. From my heart to yours, I wish you a very merry Christmas."