March 19, 2012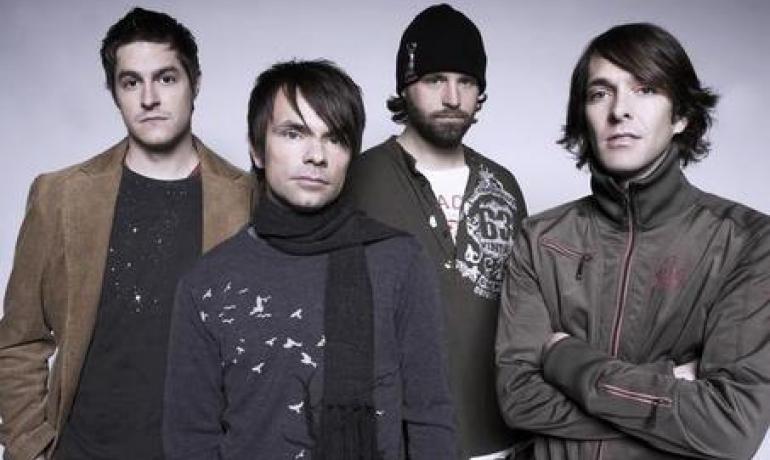 NASHVILLE, Tenn.—Multi-Platinum and GRAMMY Award-winning Gray Matters/Essential Records recording artist Jars of Clay has announced the initial nine dates on their highly anticipated 2012 Spring Tour, with additional dates to follow. The tour will feature special guests LEAGUES, an emerging band comprised of Tyler Burkum, Thad Cockrell and Jeremy Lutito; and acclaimed singer/songwriter Matthew Perryman Jones.
Launching April 12 in Minneapolis, the Jars of Clay Spring Tour will travel to Dallas; Milwaukee; St. Louis; Des Moines, Iowa; and Monroe, Louisiana, among other markets. Dates are slated to include such esteemed venues as The Door in Dallas; Fine Line Music Café in Minneapolis; and The Old Rock House in St. Louis.
In conjunction with the tour, a special Jars of Clay Spring Tour 2012 Sampler is currently available via www.noisetrade.com/jarsofclayspringtour2012. The sampler features "Small Rebellions" and "Body and Wine" from Jars of Clay; "Mind Games" and "Haunted" from LEAGUES; and "O, Theo" and "Until The Dawn Appears" (featuring Thad Cockrell of LEAGUES) from Matthew Perryman Jones. All selections are available for free download, with tips being collected for Blood:Water Mission (www.bloodwatermission.com).
During each performance, concert attendees will have the opportunity to learn about Blood:Water Mission, a non-profit organization founded by Jars of Clay in 2005 to empower communities to work against the HIV/AIDS and water crises in sub-Saharan Africa through creative grassroots efforts. Those enlisting as Community:Builder monthly donors at the shows will receive $25 in Jars of Clay merchandise of their choice.
Jars of Clay, made up of members Dan Haseltine (vocals), Charlie Lowell (keyboards), Steve Mason (guitars) and Matt Odmark (guitars), launched its breakout career with the multi-format Hit "Flood" in 1995. Since then, it has amassed more than 6 million in career sales (five Gold, two Platinum and one Multi-Platinum certification), three GRAMMY Awards, an American Music Award nod, three GMA Dove Awards, and BMI honors for songwriting as well as performing. The group also claims 17 #1 radio singles, numerous film credits, and has headlined thousands of sold-out shows and festivals. The band's GRAMMY-nominated 10th album, The Long Fall Back To Earth, was recently followed by its compelling, community-minded project, Jars of Clay Presents The Shelter.
In advance of their highly anticipated full-length debut (summer 2012), emerging band LEAGUES (Tyler Burkum, Thad Cockrell, Jeremy Lutito) will also be performing selections from their debut self-titled EP, which was recorded in Nashville with engineer Vance Powell (Jack White, Raconteurs, The Dead Weather). In the band's own words, "LEAGUES is a collective of three guys that believe music is a gift. We are all still amazed where it comes from and that we can take part of it. The decision to start the band was made under the simple idea of 'let's just show up.' Show up we did and this is the music that happened. All the music was played, written and produced together with the idea that beauty is the driving force and these songs are not only for us but everyone."
Critically acclaimed singer/songwriter Matthew Perryman Jones, whose catalog includes his stellar debut, Throwing Punches In The Dark (2006), followed by Swallow The Sea (2008), featuring "Save You," returns with Land Of The Living, releasing May 29. Jones has shared stages with Shawn Colvin, Paula Cole and Patty Griffin, among others, and is a member of the collective "Ten Out of Tenn." His music has been featured multiple times on "Grey's Anatomy," "Private Practice," "Bones" and "One Tree Hill."
About Blood:Water Mission:
After funding a late stage AIDS hospice and discovering the vital link between living with HIV/AIDS and the need for clean, safe water, Blood:Water launched a nation-wide effort to provide clean water and sanitation to 1000 communities in sub-Saharan Africa based on the equation that $1 provides one African with clean water for an entire year. Since its launch, Blood:Water has raised millions of dollars through the creative efforts of hundreds of thousands of individuals seeking to make a difference, providing for the completion of the 1000 Wells Project at the end of 2010. To date, Blood:Water has partnered with more than 1,100 communities in Africa, providing life-saving water for over 700,000 people in 13 different countries and access to HIV/AIDS education, treatment and support for over 30,000 people.