October 07, 2016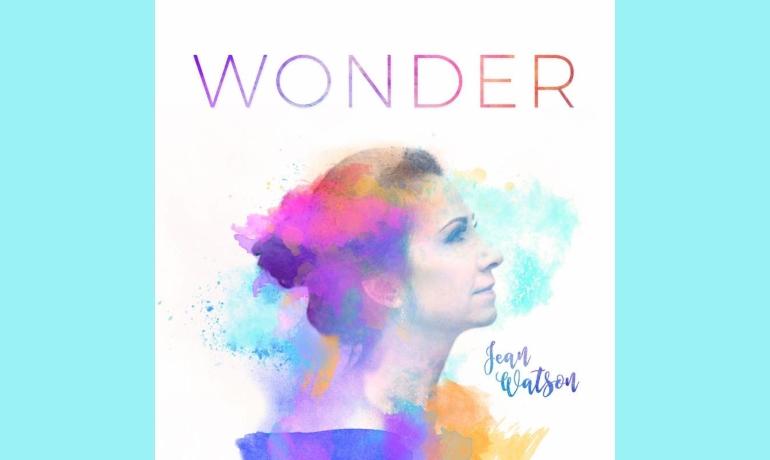 Nashville, Tenn.: Internationally acclaimed recording artist Jean Watson is thrilled to announce the release date of her highly anticipated new CD, Wonder. The project is slated to impact retail on Friday, October 14, 2016 from Suite 28 Records/Shadowlands Music through Naxos of America, Inc., the nation's leading independent classical music distributor.
"The music on Wonder is the most authentically 'me' music I have ever recorded," Watson says. "I believe the music is quite accessible to both the faith-based and general markets, and the opportunity to partner with Naxos to get the music into the hands of music lovers is huge."
"Naxos has great reach into the world music marketplace, so for the first time, my music has the possibility to be offered to audiences beyond the Christian market," she continues. "How amazing to think that people may listen to this music because they love the sound and be drawn closer to God in the process!"
Wonder represents something of a defining moment for the classically-trained singer/songwriter and instrumentalist, who is a fan favorite in the UK. She is especially popular in Ireland, where she has long hosted a daily inspirational radio show which can be heard worldwide on UCB Radio Ireland. So, her affinity for Celtic sound comes as no surprise.
Producer Billy Smiley, who has worked with Watson on her last two projects, suggested highlighting her Celtic-flavored songs and ethereal violin performances on the new CD and moving toward a more world music sound. In doing so, Watson discovered a glorious opportunity to simply be herself, both artistically and spiritually.
Sporting a world music sound that falls lithely between the ethereal, yearning Celtic sound of Maire Brennan and the graceful, poetic lyricism of Enya, Watson deftly tightwalks a line that stretches between ancient themes of grace and mercy, and is anchored by contemporary declarations of worship and adoration. There are exuberant expressions of praise ("Blessed Be Your Name"), hymns of hope ("I Can Hear Your Voice"), psalms of yearning ("Restless"), songs of surrender to the perfect will of the Father ("It Is Well"), and testimonies to the mercy and grace of God ("Everything Can Change," "Amazing Grace").
Whether invested in ardent celebration or lost in pensive worship, there is a humble honesty that runs through each song, that binds them together and points both listener and singer toward the throne of God. Wonder has an otherworldly, ethereal, moving quality which penetrates the heart and transports the listener into an attitude of worship.
In keeping with the world music direction of Wonder, Watson has enlisted the services of a number of musicians from around the globe, including South African John Ellis of Tree63 and former Newsboys drummer Peter Furler from Australia. Steve Hindalong from The Choir provides percussion, and as a special treat, Christian music legend Michael W. Smith appears as a guest accompanist as Watson performs Smith's hit, "I Can Hear Your Voice."
"I am so grateful for this opportunity for my music to reach a wider audience," says Watson. "I can't wait to see what God will do with Wonder!"
Source:
McCain & Co. Public Relations