June 12, 2012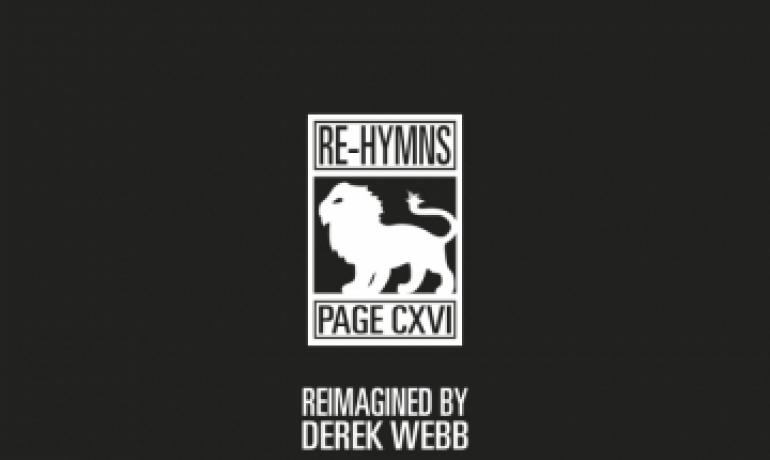 Nashville, TN — The Chronicles of Narnia-inspired worship group Page CXVI bowed the Derek Webb-mixed re:hymns, their ambitious and long-anticipated remix compilation, today to listeners after garnering high marks for the project from critics. Comprised of all three former members of the largely popular The Autumn Film, Latifah Phillips, Reid Phillips, and Dann Stockton made a name for themselves by taking traditional worship hymns and creatively transforming them into new artistic expressions, bringing to the world accessible hymns for the modern listener.
Having previously released four Hymns collections, the Boulder, CO-based trio recruited the swift production skills of esteemed singer-songwriter and former Caedmon's Call frontman, Derek Webb, to reimagine songs from all four releases. Drummer Dann Stockton stated he was keen to have Webb take on an all-encompassing role in the band's experimental new endeavor.
"re:hymns is a big departure stylistically from what we've done up to now as Page CXVI. We really wanted to stretch ourselves and create something new to reach people we've never been able to by changing everything that goes into making a record. Working with Derek Webb was a blast. It was so fun to watch someone else's creative process and have a completely different album as a result. We feel so honored and lucky to work with such a talented guy, and hope to work with him in the future even more."
Webb's involvement places the finishing touch on the collection of fan-favorite hymns recreated by Page CXVI, and to accompany the success of their first four albums,re:hymns has already seen critics and fans speaking their mind on the new project.
"…I've been blessed beyond what I could imagine and not only do I highly recommend this great new remix collection, but I also can't get enough of all twenty-eight original hymns from Hymns I-IV along with re:hymns by Page CXVI. Where the original hymns albums have a more organic, raw and certainly indie sound, this remix collection has provided yet another entirely new, sometimes electronic and exciting way to dig into the biblical truths of these timeless songs." -NewReleaseTuesday.com
"They are simply great artists making great music; and they are doing it to some of the deepest, truest, and impactful lyrics ever produced." -All of Grace blog
"[…] There's not a single song on any album that I don't like… and when you're dealing with new arrangements of old hymns, that's quite an accomplishment in my book!" -The Decablog