October 07, 2016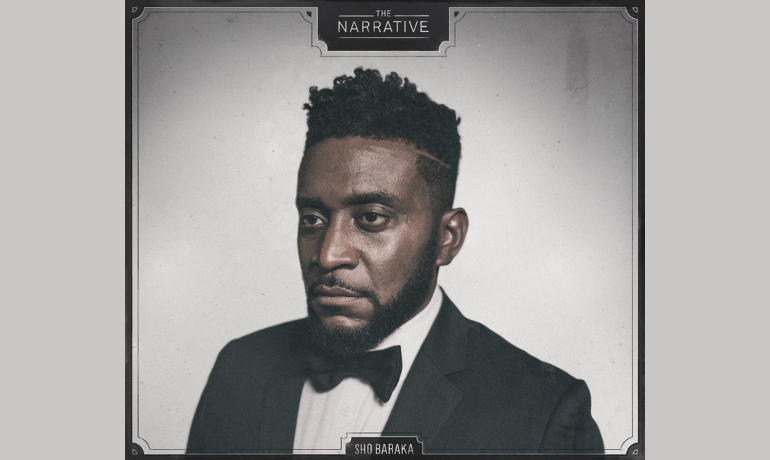 Los Angeles, Calif.: It has been three years since critically acclaimed hip hop artist Sho Baraka released new music, but on October 21, the Humble Beast artist will reveal his highly anticipated fourth studio album The Narrative on digital platforms with physical CDs available starting November 11. The Narrative is the follow up album to the chart topping record The Talented Tenth and features guest appearances by Lecrae, Vanessa Hill, Jamie Portee, Courtney Orlando, Jackie Hill-Perry and Adan Bean & C. Lacy. Starting today, fans can pre-order the album on iTunes and immediately download "Road to Humble" and "Fathers," two out of the 11 tracks on the album. The digital record is an exclusive release that will feature three additional songs not found anywhere else.
The Narrative addresses hot topics including social consciousness, issues of everyday life and the struggles we all face as humans. All the topics are saturated in a Gospel worldview which informs how Sho wrestles through each train of thought. Just as Sho has grown up and matured, so has the sound of his music. While still having a hip hop backbone, the record is heavily influenced by jazz and soul. The soundscape is supported by live instrumentation, providing layers of musicality. These musical arrangements act as a soundtrack to the vivid word pictures Sho paints with his potent lyrics for the entirety of The Narrative.
"Storytelling and narratives are important because they form identities," explains the critically acclaimed hip hop artist. "I wanted to create an album that would tell a story of personal and communal struggles, victories and ambitions from a different vantage point. I wanted to change 'the Narrative'."
In support of the new release, the co-founder of 116 Clique will head out on the "Spotlight" tour with label mate Propaganda. Each night, the Humble Beast artists will dive deep into the topics of compassion, unity, ethics, race, faith, and the church. The hope is to bring these conversations and issues to the forefront and move past the Twitter rants & Facebook debates to a place where people are no longer disillusioned, but inspired and equipped to step back into their communities with fresh eyes, compassion in their hearts, good news on their lips - ready to live as lights in a dark world.
With an a degree from Tuskegee University and University of North Texas, the now artist, philosopher and social-thought leader in contemporary culture , the Atlanta-based artist desire is to blend his artistic platform with his academic leanings to contribute a unique perspective in both arenas in hopes of raising the standard, thereby raising the culture.