November 05, 2019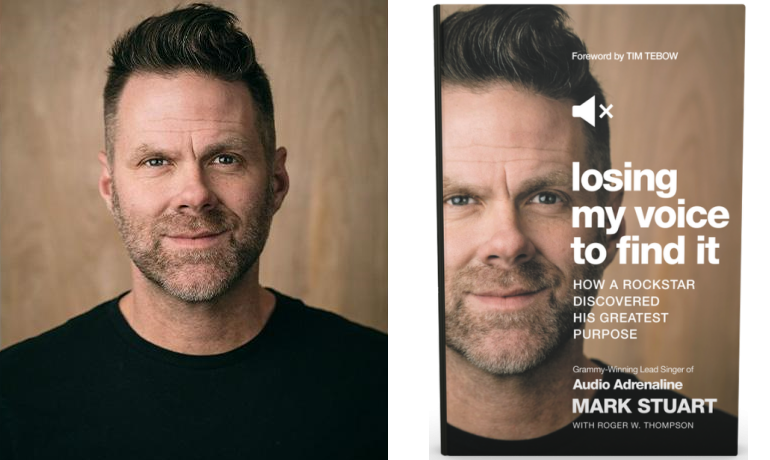 By Mike Moseley (FREECCM.com)
Mark Stuart, former lead singer of Audio Adrenaline, had it all: fans, fame & family. Then, when an incurable vocal illness struck him, he lost it all. In his new book, Losing My Voice To Find It, Mark tells the story of how he went from being depressed and out of luck to finding family and launching one of the most successful Haitian non-profits, Hands and Feet Project.
From garage band to Grammy-winning phenomenon, Audio Adrenaline played to packed stadiums, arenas, and festivals as Christian music rose in popularity. The founder and frontman, Mark Stuart, believed he was living out God's calling. Then his voice began to falter. Diagnosed with an incurable vocal disorder, Mark's voice would never return to normal. Everything he had worked for and fought for was being taken away. Struggling to understand God's plan, Mark no longer could sing songs of hope—he could barely speak at all.
With his life unraveled, Mark focused on serving the orphan and abandoned children of Haiti through the ministry the band had founded. After surviving the 2010 earthquake that devastated Haiti, Mark became the scratchy voice for struggling Haitians, drawing the world's attention to their dire circumstances. And somewhere in the rubble, Mark found a new purpose.
Losing My Voice is the poignant and gripping story of one man seeking harmony, hope, and redemption—and realizing that being in tune with God's call makes the best music of all.