August 06, 2012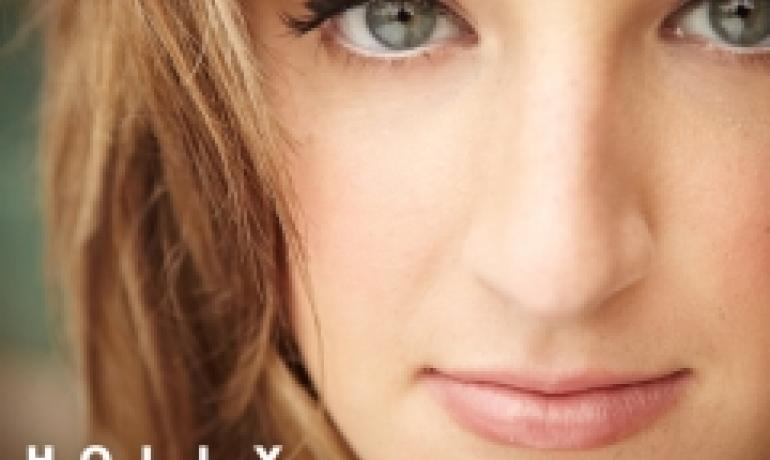 Nashville, Tenn – Holly Starr, singer, songwriter, and touring artist, is set to release her third studio project, Focus, on October 2nd (Save The City Records/Provident Distribution). Focus was produced by Chris Stevens (TobyMac, Mandisa, Jamie Grace), David Garcia (Group 1 Crew) and Chuck Butler (Royal Tailor).
At only 21 years old, Starr has toured the world and has collaborated with some of the most lauded writers and producers in the industry, such as Chris Stevens, Ian Eskelin, David Garcia, Chuck Butler, and Rusty Varenkamp, to name a few. She has released two previous projects, Tapestry (2010) and Embraced (2008), and has played some of the biggest Christian Music festivals, even opening for country star LeAnn Rimes. Now with Focus, Starr showcases her vibrant musical growth and maturity alongside her heart for worship.
"I want to be around, to be able to disciple kids that I really love in my life," Starr shares. "But because of this calling, I'm not constant in people's lives. Learning to balance all that has been a challenge for me, but it's been a huge blessing to see how, when God calls us to something, He provides, and He gives time."
This is where the theme of really focusing on the task at hand emerged. "It's ironic, the title being Focus, because it's been a hard year of doing that. But at the same time, God is teaching me. Before every show, my prayer with my band and my team is, 'God, I believe with all my heart that if I'm focused on You in the midst of this, whenever I'm on stage, or in any area of my life, then You'll flow through me to whomever I'm ministering to.'"
The album's title track conveys what Starr has learned in this season of busyness. Co-written with Dove Award winner Rusty Varenkamp, the song teaches that activity does not have to cease to permit focus on God, and to focus in the middle of everything, even during life's chaos. Starr speaks from experience. "That's when the peace comes. Not only do I want to focus on God in terms of devotion and spending time in the word, I want to be able to do that as I'm walking through every day."
"Don't Have Love," the project's first radio single, is a modern retelling of 1 Corinthians 13 and is already reaching audiences in unexpected places. Starr says, "I've been able to sing it in a couple of public school assemblies. I'm singing the word of God in a public school!"
"Don't Have Love" is already being heard on major AC and CHR stations across the U.S. such as Houston, Grand Rapids, Columbia, MO, Tampa, and Springfield, MO. Starr's music video for the single, which can be viewed here, has been added to GMC and has already received well over 110,000 views to date.
Raised in a Christian home on a farm in Quincy, Washington, Holly Starr is living a charming story and also living her dream. Writing songs and creating music ever since she was little, being discovered on the internet, and now making albums and touring the country, Starr hasn't stopped going. This year alone, she has played the main stage at AtlantaFest, Lifest, Alive, Unity Fest, and more.
Through it all, Starr embodies a firm desire for ministry and a well-established plan. "If you believe that God is bigger than everything we can see, and that He's more powerful than anything you've experienced, then you know that God's grace can intervene in any situation in your life. The impossible is not impossible."