October 07, 2016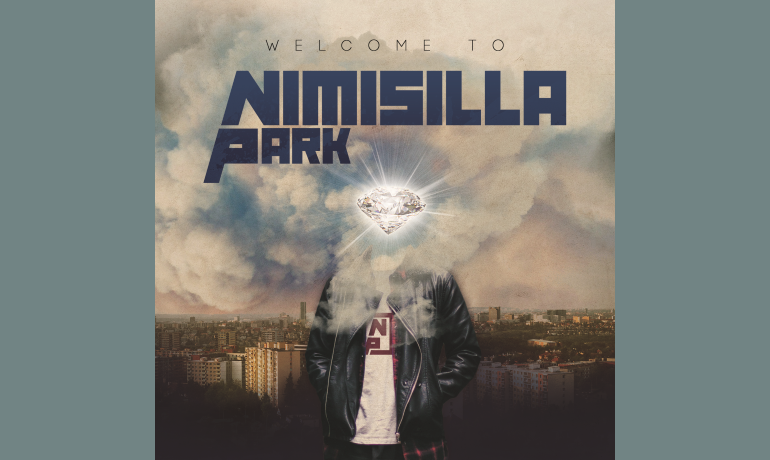 Twenty-six years ago after GRAMMY and Dove Award nominees D.O.C. (Disciples of Christ) first burst onto the Contemporary Christian Music scene, the hip-hop veterans are back with a new album and a new name. Rebranded as Nimisilla Park, D.O.C.'s founding members Alton Hood and Michael Brown have created a new sound that is bold, unapologetic and melodically infectious. Co-produced by David Oswald Cox (Nicole C. Mullen, Stacie Orrico, Pettidee), their new EP Welcome to Nimisilla Park (Coal Mine Entertainment) will be available on October 7th wherever digital music is sold including iTunes and Amazon.
Discovered and signed by Dez Dickerson, best known as the iconic guitarist of Prince and the Revolution, D.O.C. was destined for a place in music history, and then, it all vanished. Both Hood and Brown spent a decade apart, wondering why God had taken away the ministry they spent years building with their own blood, sweat and tears. They both found themselves divorced, and Brown struggled with addiction, propelled by the pain and scars of homelessness and being abandoned to the streets to fend for himself at eight years of age.
Hood and Brown eventually reconnected, and what followed was a period of reflection, reconciliation and renewal of the calling that God placed on their lives. Their calling seemed to have vanished, buried under years of pain, sorrow, disappointment, regret and loss. But God revitalized that calling, revitalized their creativity and their faith. They formed their own Indie label, Coal Mine Entertainment and soon found themselves performing an original song and dance ("The Jimmy Fallon Dip") for the 100th episode of NBC's Late Night with Jimmy Fallon.
The duo rebranded as Nimisilla Park, taking their name from the park they hung out in as kids in Canton, Ohio. The end result is their debut EP entitled Welcome to Nimisilla Park. It is the memory of the park's unity and the community that drives the music. The music is driven, passionate, melodic and intoxicating. It reaches that deepest darkest pain in your soul and opens it up to the light, laughter and hope for which we all desperately yearn.
Each track is designed to leave you wanting more. Combining elements of rock, pop, hip-hop and more, this project is not a rehash of past glory days. Says Hood, "It is street level, hood preacher, in your face, original and unapologetic church music for the unwashed, unchurched, hurting, joy-hungry people of the world."
A lot can happen to a man in ten years. For Hood and Brown, it was a decade of fire, purification and restoration. Something that seems to be a recurring message in Welcome to Nimisilla Park.
"This new album is the genesis of our creativity and spiritual awakening," says Brown. "Our mission is to unite the races, generations and denominations throughout the world. We have been hard at work in the studio making sure that every single song leaves you wanting more."
For more information, visit the official website at http://nimisillapark.com.