January 27, 2000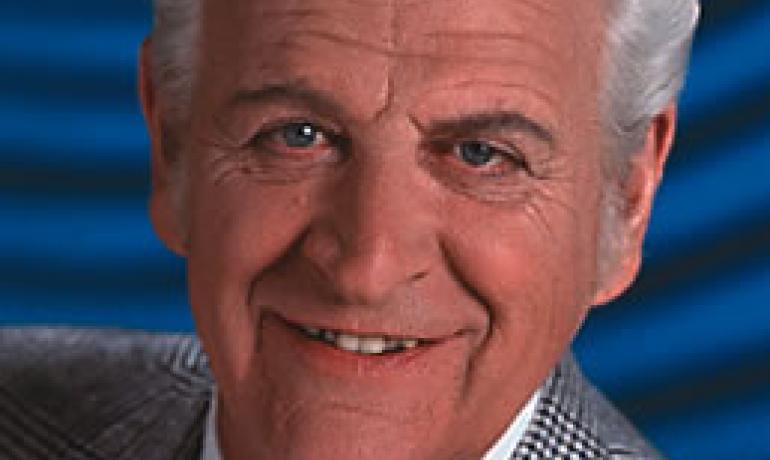 NASHVILLE, Tenn. -- Rex Nelon, one of the most respected men in Southern Gospel music, died suddenly in London after suffering a heart attack on Jan. 23. He was 68 years old.
Nelon was in London to record music for the Gaither Homecoming Tour. Following a daylong music session in Northern Ireland, Nelon returned to London on the night of Jan. 23. He died in his hotel room with his wife, Judy, by his side. Both Bill and Gloria Gaither were with Judy Nelon shortly after Nelon's death.
Nelon, a Southern Baptist, will be remembered during a memorial service Jan. 31 at Christ Church in Nashville, Tenn., at 11 a.m. Graveside services are scheduled for Tuesday, Feb. 1, at the Georgia Memorial Park Cemetery in Marietta, Ga. at 2 p.m. Nelon began his professional music career in the 1950s with the Homeland Harmony Quartet. He later joined The LeFevres, serving as their bass singer for 20 years. Nelon eventually bought The LeFevres and changed the name of the group to The Rex Nelon Singers.
Even after he retired from the group, Nelon continued to travel as a regular member of the Gaither Homecoming Friends tours. He was also involved in publishing music. He owned LeFevre-Sing Music, Rex Nelon Music, Goss Brothers Music and Stoker Music.
He was a board member for the National Quartet Convention and was active in the gospel music industry.
Many gospel music artists said they were touched by Nelon's life, including Mark Mathes, minister of music at Oak Grove Baptist Church, Salem, Mo.
"He was a great guy and a wonderful man," Mathes said. "He loved the Lord and he was a great encourager."
Mathes was an aspiring songwriter who was hired to write exclusively for Nelon. "I'm really going to miss him," he said.
Nelon is survived by his wife, Judy, who lives in Nashville, Tenn.; one son, Todd; and one daughter, Kelly; as well as several grandchildren.
Nelon was a member of the First Baptist Church of Vinings, in Smyrna, Ga.