January 19, 2016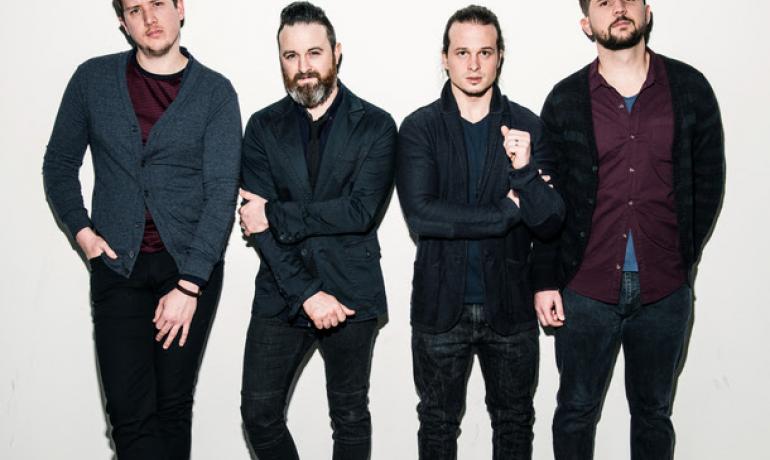 Nashville, TN - The upward momentum for Finding Favour will continue in 2016 as the band gears up for a major tour and new single, "Refuge," and the video for the tune can be viewed here: https://youtu.be/0LOlkxLcgNA. The song will be going for adds at radio January 29th and is the second single from their current album Reborn that released in June 2015. The first single, "Cast My Cares," was the band's highest charting song by reaching Billboard's Top 10 on the National Audience Chart (NCA). The single ended 2015 with several accolades including; No. 4 on iTunes Christian and Gospel Best of 2015 (Songs) and No. 33 on Billboard's 50 Hot Christian Songs of 2015. At the same time, the video for "Say Amen" was No. 4 on the Air1 Top Videos last year and Finding Favour was No. 3 on Air1's Top Artists of 2015.
The group has always been an active touring artist and will begin touring on Air1/K-LOVE TobyMacHits Deep Tour February 18th – April 10th, which also features Britt Nicole, Building 429, Colton Dixon, Capital Kings and Hollyn. Last year saw Finding Favour on such high-profile tours as Newsboys We Believe God's Not Dead Tour and Air1 Positive Hits Tour with Crowder, Lauren Daigle and NF. Overall in 2015, the band played in front of 125,000 people and helped sponsor almost 7,000 children through Food for the Hungry.
"2015 was definitely a year to remember! We experienced some of the biggest tours that we've ever been a part of, and our song "Cast My Cares" was a top 10 single," says Finding Favour. "All of these things are great, but what we're most encouraged about were the new relationships that were made last year, and we look forward to building so many more in 2016 with our amazing fans. Together we'll continue sharing our stories and the story of Jesus Christ."