May 28, 2014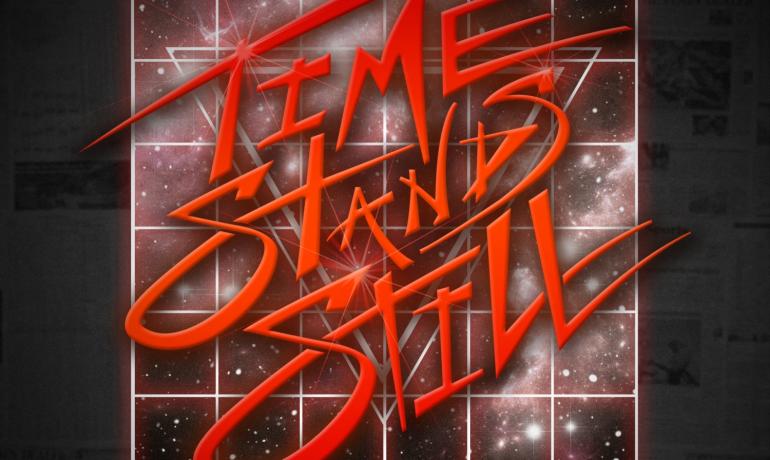 Alternative Pop/Rock band Family Force 5 is set to release its first studio album in three years, Time Stands Still, Aug. 5, 2014 from Word Entertainment. The highly anticipated, 15-song recording features the first song and lead video, "BZRK," which is available to download beginning this week from iTunes as part of the album pre-order campaign at http://smarturl.it/timestandsstill. Released May 23, the "BZRK" video has already been viewed over 217,000 times at http://smarturl.it/BZRKVideo.
Produced by Riley Friesen (Vota, Staggerford) and Seth Mosley (Newsboys, for KING & COUNTRY), Time Stands Still also features "Glow In The Dark," "Sweep The Leg" and the lead radio single, "Let It Be Love," set for a May 30 add date.
"Since the beginning, Family Force 5 has felt called to stretch boundaries, to step outside of the box from the way faith-based artists have traditionally sounded and worked," says Family Force 5's Jacob Olds ("Crouton" / vocals, drums) reflecting on the new single. "We've received a lot of criticism for that over the last eight-and-a-half years and our team has always struggled with the right way to respond."
"The night before one of our final studio sessions, I watched a live Switchfoot video," adds Family Force 5's Derek Mount ("Chap Stique" / guitar, vocals). "I was particularly struck by a moment when Jon Foreman spoke to the crowd. He mentioned that there were protesters outside the venue and he said something that I thought was magical to the audience. He encouraged them to remember there was something deeper than disagreement, and there is beauty in connection, in common ground. He also said we have one card to play, and that card is love. This is the sentiment that has served as our inspiration for our song, 'Let It Be Love.' So we wanted to emphasize the incredible, life-giving power of grace. We feel that anytime we face the question, 'what is the right response?,' the answer is, 'love.'"
Including the aforementioned songs, the full track listing for Time Stands Still follows:
1. Sweep The Leg
2. BZRK (feat. KB)
3. Show Love
4. Time Stands Still
5. Walk On Water (feat. Melodie Wagner of Hillsong Young & Free)
6. Glow In The Dark
7. Raised By Wolves
8. Jet Pack Kicks
9. XRAY
10. Let It Be Love
11. Everybody Lose Your Mind
12. Dance Like Nobody's Watching
13. When Everything's Changing
14. Never Say Never
15. This Is My Year
Family Force 5, who has been at the forefront of driving video content throughout its career and is known for electrifying crowds worldwide with a unique blend of dance and rock, is taking the new music and fan favorites on the road. This spring and summer Family Force 5 will be featured at numerous festivals, theaters and arena's internationally, including at Creation Northeast (6/27, Mt Union, PA), Seaside Festival (7/4, Tvedestrand, Norway), Gullbranna Fest (7/5, Halmstad, Sweden), Lifest (7/11, Oshkosh, WI), Sonshine Festival (7/17, Willmar, MN), Creation Northwest (8/2, Kennewick, WA), Rock The Desert (8/8-9, Midland, TX) and many more. For the latest tour itinerary, go to www.facebook.com/familyforce5/app_123966167614127.