March 14, 2012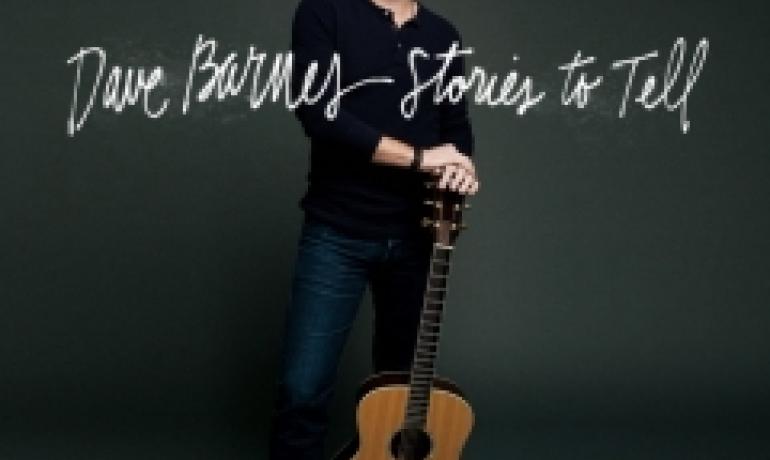 New York, NY - GRAMMY®-nominated singer and songwriter Dave Barnes' new studio project, Stories To Tell, released yesterday courtesy of Razor & Tie. Featuring 11 new tracks produced by John Fields (Lifehouse, Switchfoot, Goo Goo Dolls, Jonas Brothers, P!nk), Barnes is ready to tour the new album, kicking off tomorrow in Chicago and hitting other cities such as New York, Nashville, Memphis, Philadelphia, and DC.
The album is already topping iTunes' Singer/Songwriter page and at press time, is #11 on the overall iTunes album chart. Stories To Tell has also received shoutouts on Twitter, courtesy of tweets from such popular artists as Blake Shelton, Lady Antebellum, Jon McLaughlin, reaching well over two million people. So what are the critics saying about Barnes and his Stories To Tell? With reviews in USA Today and Billboard and coverage with HearItFirst, GMCTV, All Access, CCM, NewReleaseTuesday, here are a few highlights:
"Straddling the fence between the CCM music world and the secular, Dave Barnes has been praised by artists from Amy Grant to John Mayer for standing out as a talented singer/songwriter. Stories to Tell should uphold his reputation with its catchy, acoustic tunes, and positive outlook."
- ChristianityToday.com
"...He has a knack for plying himself to songs that act as slice-of-life vignettes, specific and vague where they ought to be, that resonate with common experience and occasionally challenge. The sum of all those parts should continue the interest...in Barnes' Stories."
- CBA Retailers + Resources
"Dave Barnes is back with his Southern hospitality, though not without stylistic changes for good measure; both old and new fans will be more than enthralled with his Stories To Tell."
- JesusFreakHideout.com
"The new Dave Barnes record grabs love and wrastles it. His songwriting clamps very near the center of my chest-the place where great music truly resides. It's honest. It's hope-filled. It's full of ideas and wonder about our world. I bet when other artists hear it they'll say to themselves, 'I wish I'd written that with Dave.' I will gladly take that wager."
- ListenIn.org review and feature
Barnes also continues to hit big at radio with Stories To Tell's first radio single, "Mine To Love." Writing the song after he found out he and his wife were pregnant with their first child, "I couldn't stop thinking about the possibility of having a child, and this song poured out of all those emotions," he shares. "I've never been as emotional as I was writing this song. I had to stop a few times while writing it."