May 02, 2012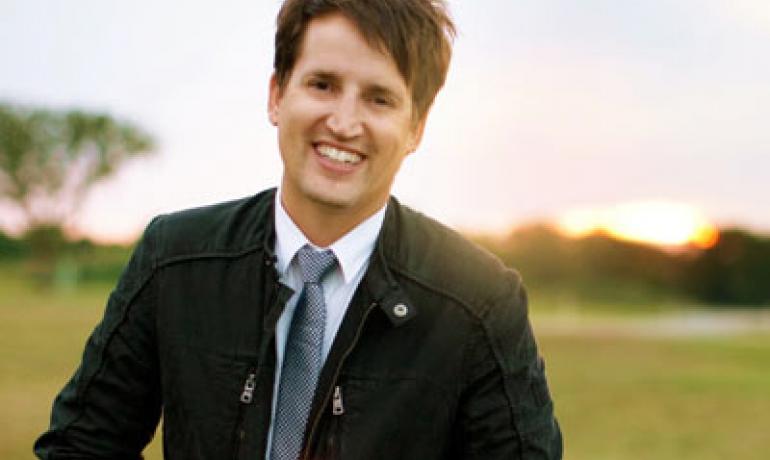 NASHVILLE, Tenn.— Award-winning Canadian-born worship artist Dan Macaulay has been named a finalist in The John Lennon Songwriting Contest, a prestigious international competition for songwriters in a variety of musical genres. Macaulay's "In Awe" was one of three song finalists in the Gospel/Inspirational category for 2011 - Session II.
"It's an honor to be recognized in such a prestigious international songwriting competition, by some fabulously talented judges, for a worship song focused on our awesome God," said Macaulay. "With 'In Awe,' I set out to write a song that was purely vertical in direction and focus and that communicated aspects of God that inspire. As a worship leader and songwriter, my goal is always to write songs that draw people towards God in a fresh way."
"In Awe" is featured on Macaulay's acclaimed 2012 release, From You For You, which received four stars from Worship Leader magazine and was hailed by CCM as "altogether authentic and engaging." Produced by Keith Everette Smith, Nathan Nockels, Bryan Lennox and Michael W. Smith, From You For You features "Your Kindness," currently a #11 Christian radio hit in Canada, and the Greatest Gainer for the week ending April 22.
One of the leading Christian artists in Canada, Macaulay garnered Canadian Shai (people's choice) Awards for Worship Album of the Year and Male Vocalist of the Year in 2007, and has been nominated for two GMA Canada Covenant Awards. He has charted five #1 Christian radio singles in Canada, including "You Make Me," "Open Sky," "Your Love," "Listening," and "Win With Love." Macaulay currently resides in Greenwich, Connecticut, where he oversees the multi-faceted worship ministry at Harvest Time Church.
Established in 1997, The John Lennon Songwriting Contest honors the work of amateur and professional songwriters competing in 12 different categories during two sessions annually. Contest sponsors include Apple, Gibson, Epiphone and NAMM, among others. For further information, visit www.jlsc.com.
For further information on Dan Macaulay visit www.danmacaulay.com.