August 11, 2016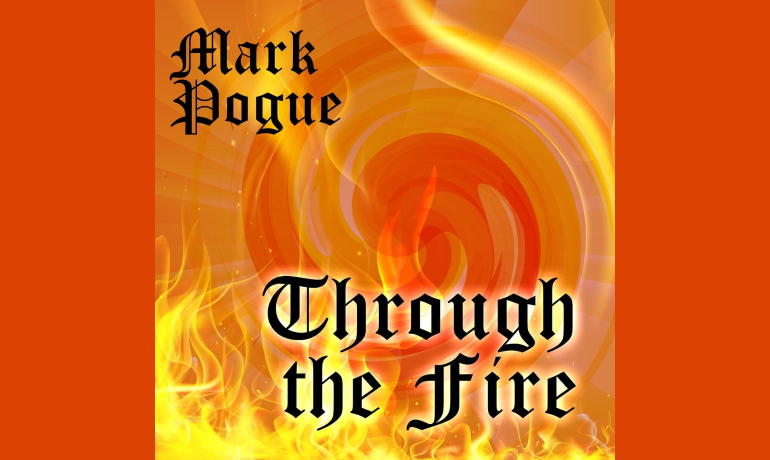 Murfreesboro, Tennessee: Few artists have been more influential in defining contemporary Christian rock 'n' roll than DeGarmo & Key, and few musicians helped define the classic, live DeGarmo & Key sound like guitarist/singer/songwriter, Mark Pogue. Mark's phenomenal prowess on the guitar kept him in high demand with such classic Christian rock artists as Rick Cua, Morgan Cryar, and Margaret Becker, he was equally comfortable as frontman for Mark Pogue & Fortress, landing 5 Top Ten radio hits with the band's debut project, Restoration.
Mark dropped out of the limelight after that project, feeling the Lord calling him to press into his home life, and concentrate on his family. He has remained faithful to the call of being a husband, father and diligent worker, but while he walked away from the media spotlight, Mark never abandoned music or the ministry, serving on the worship team with his local church, writing songs, and singing and playing guitar as well as providing vocal arrangements for some top Christian hits and performing live with artists like Paul Q-Pek, Neal Morse, Dony McGuire & Reba Rambo, and Israel Houghton. It's been a quarter-century since the release of Restoration, so fans will likely jump out of their skins when they hear that Mark Pogue has felt the release from the Lord to go back into the studio to record a brand new album, appropriately titled, Through the Fire.
"I enjoyed the rock 'n' roll lifestyle," Pogue confesses. "But it wasn't conducive to a healthy family life. I was on the road being treated like a king while my wife was at home, tending the children and dealing with all the realities of everyday life, like paying the bills and buying groceries. After having lost my marriage, then having it restored, I realized it was simply too important to put on a back burner. Now, 25 years after my last CD, I'm thrilled to have the opportunity to share what the Lord has been doing in my life musically."
Mark, along with his wife Mita, have been diligently working on the project under the radar for the past couple of years. The CD is now complete thanks to long-time fans and friends who came through after they employed innovating crowd-sourced funding campaigns to raise the funds needed to finish those final pesky details like mastering, duplication, artwork and promotions.
Mark Pogue - Through The Fire is slated for release August 22, 2016.