March 05, 2014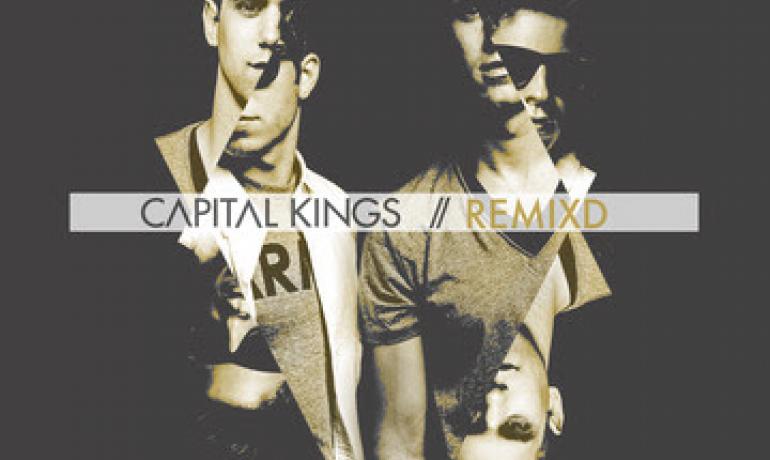 Nashville, Tenn. – After finishing the popular "Hits Deep Tour" with TobyMac, electronic-pop duo Capital Kings (Jon White and Cole Walowac) is gearing up for the release of their new project, REMIXD, on March 11 at all digital outlets. REMIXD will compile several remixed tracks from their self-titled album, which released last year, as well as the brand new song "Be A King." The album will be available exclusively as a CD at Family Christian Stores beginning March 25.  
 
In support of the new project the radio network Air1 is streaming the entirety of REMIXD as part of their 1stListen promotion starting this week at www.air1.com.
 
The remix project will also feature the winning track from Capital Kings' U:REMIX campaign, which called for fans to take an original Capital Kings song and remix it as their own. Through an online contest, the winning contestant and remix ("I Feel So Alive [Matthew Parker U:Remix]") was chosen and will be featured on REMIXD. 
 
The dynamic remix masters continue to build on the momentum of their early success with recent remixes for Colton Dixon, Natalie Grant and Crowder while working on a brand new album. They also made waves at the 2014 Passion Conferences in Houston and Atlanta earlier this year, opening with a thrilling and energetic performance for over 20,000 students representing 1,200 universities and 33 countries. They kick-off the exclusive "Summer Shed Tour" with TobyMac, Skillet and Lecrae in May.