July 31, 2013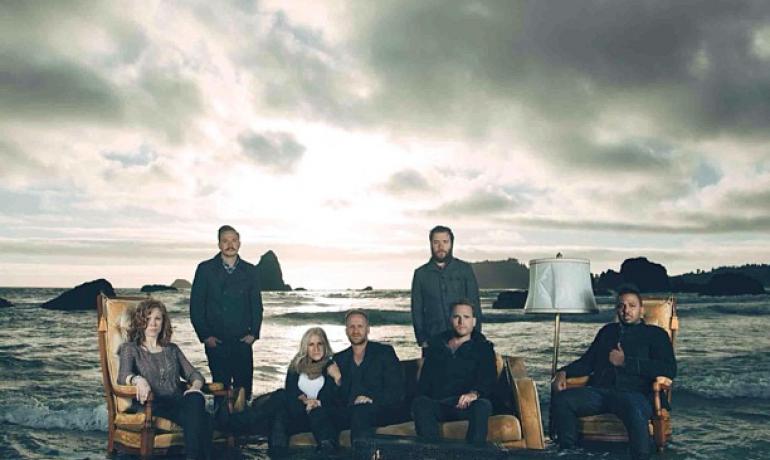 Bethel Music, the worship ministry of Redding, CA-based Bethel Church, releases its highly anticipated and first-ever full-length studio recording, TIDES, Sept. 3 with global distribution through Fuel Distribution / Tonetree Music, plus physical distribution in the U.S. to Christian stores through New Day.  Featuring original songs and music led by senior worship pastors Brian and Jenn Johnson, and worship leaders Jeremy Riddle, Steffany Frizzell Gretzinger, William Matthews, Matt Stinton and Hunter Thompson, the album is an expression of passionate emotion, anthemic declaration, and sometimes surprising experimentation.
The album also addresses the popular maxim that "the only thing you can count on is change." Brian Johnson's answer is that there is one more thing you can count on.  "Through it all," he declares, "God is in control. Through the whole album, there's struggle, there's tension, but then there is a reminder that God is always in control."
Experiencing that firsthand, Bethel Music has grown over the last four years from being a local church music ministry to becoming a global outreach, featuring a cadre of songwriters and worship leaders, a half-dozen CDs, chart-topping songs such as "One Thing Remains," and both online and on-campus worship schools. A Bethel song, "Love Came Down," written by Johnson and Riddle, was even featured on American Idol last season as part of the "Songs I Wish I'd Written" night. And while other artists have garnered significant airplay with their recordings of Bethel Music songs, for the first time ever, Bethel Music will release a single directly to radio in August.
Lead single "Chasing You" from TIDES is a Jenn Johnson led pop song about following God with insatiable abandon.  A brief clip of "Chasing You," along with an inside look at the making of the song, is available now on the Bethel Music video teaser at http://www.youtube.com/watch?v=XlO67gNTHGA.
With more songs of adoration, instruction and worship that speak not only of what God has done, but also what He is doing now, in the highest and lowest of tides, Brian and Jenn Johnson, Jeremy Riddle, Steffany Frizzell Gretzinger and William Matthews will be taking the music and message of TIDES across the West Coast.  Bethel Music's "Night of Worship & Ministry" tour launches Sept. 5 in Anaheim, CA at Vineyard Church of Anaheim, and continues in Los Angeles (9/6), Las Vegas (9/7), Fairfield, CA (9/8), Portland (9/10), Seattle (9/11) andVancouver, BC (9/12) before wrapping up in Kelowna, BC (9/13).  For all the latest tour detail, go to http://bethelmusic.com/tidestour/.
Like the music to be heard on tour, the new, inventive sounds and styles heard on TIDES have been organically produced through the Bethel Music creative community that consists of over 50 people. From the songwriting, to the artwork, to the track listing, to the marketing, everything was done in community.
"We've made a commitment to always try to use musicians in the local church," Johnson says. "The people you hear on the albums are the normal worship leaders in our church. We try to keep connected as much as we can. Everyone has a position in a local church."