October 03, 2012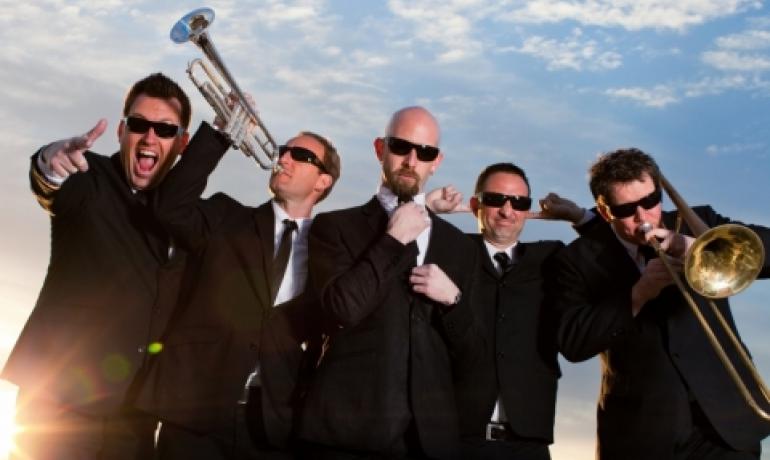 SEATTLE, Wa – The OC Supertones are back with their first new album in eight years featuring original members Matt Morginksy, Tony Terusa, Jason Carson and Darren Mettler. The forthcoming album, For The Glory (BEC Recordings), was co-produced by Josh Auer of Pax217 fame. Click here to see the album cover and full track listing.
After selling more than one million albums and 19 national tours, the Supertones disbanded in 2005 and reunited in 2010 for a string of live shows. This summer, they performed for many of the summer festivals including both Creation festivals. Together now for 21 years, the band is thrilled to be releasing new music to their devoted fans.
Currently the BEC Recordings radio team is working the new CHR single "Far More Beautiful" and the Rock single and title track "For The Glory." Both singles will go for adds on October 19. The band will be hosting a CD Release show on November 9 at the Glass House in Pomona, CA. Tickets are on sale and can be purchased here.
Formed under a different name in 1991, the band released their debut album under their new moniker The OC Supertones in 1996, which received a Dove nomination. The follow-up album peaked on both Billboard's Heatseekers and Top Christian Albums charts at No. 3 and No. 2. The group has acquired two rock radio hits, played 19 concert tours, and performed at such high-profile events as World Youth Day with Pope John Paul II as well as numerous Billy Graham Crusades. Media appearances include MTV's "120 Minutes," CNN's "Headline News" and the cover of national touring magazine, Pollstar.