April 09, 2013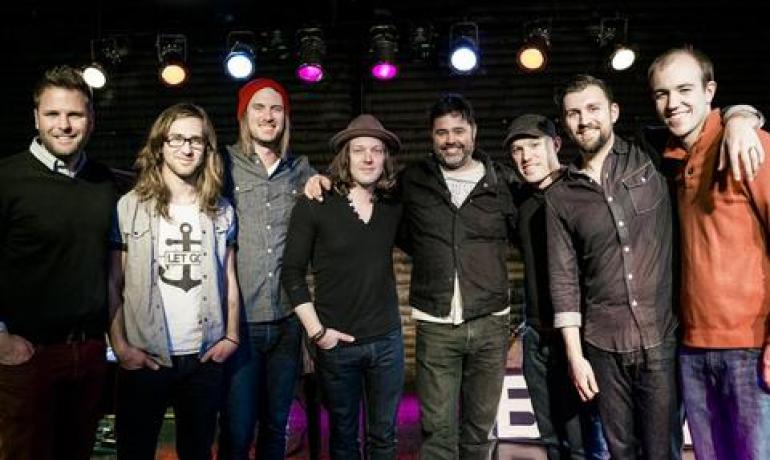 SEATTLE, WA – Since signing to BEC Recordings in 2001, Kutless has been transformed from a new rock band to a staple artist in the industry that has multi-format, top-charting hits and has sold millions of records. BEC Recordings is proud to announce that Kutless has re-signed and will continue their ministry along with the Seattle-based label.
"Kutless is a perfect example of the type of artists we want to continue to work with at BEC Recordings: ministry-minded, quality music and a strong work ethic," shares Brandon Ebel, President of Tooth & Nail Records / BEC Recordings. "We are thrilled that we are officially continuing this relationship with Kutless as one of our flagship artists for BEC. We have been there from the beginning with the band and are excited to see what the future holds."
The Portland, Oregon-based Kutless has released seven studio albums (Kutless 2002, Sea of Faces 2004, Strong Tower 2005, Hearts of the Innocent 2006, To Know that You're Alive 2008, It Is Well 2009, Believer 2012) on BEC Recordings. Kutless has two RIAA Gold-selling albums for Strong Tower and Live From Portland. The band has had 12 No. 1 radio singles across all formats including their major hits "Strong Tower," "What Faith Can Do" and "Carry Me To The Cross."
In 2012, Kutless released their most recent studio release, Believer, to much media and sales acclaim debuting at No. 1 on the Billboard Christian & Gospel Chart as well as No. 1 on the iTunes Christian Albums chart.
Launched by original members Jon Micah Sumrall (lead vocals) and guitarist James Mead, the band formed first as a modern rock/worship band at Warner Pacific College in Portland in 2000. Kutless signed to Tooth & Nail/BEC in late 2001 and released its self-titled debut the following year, which went on to become the fastest-selling debut in the label's history.